Top 8 ABBA Songs
28 March 2014, 00:00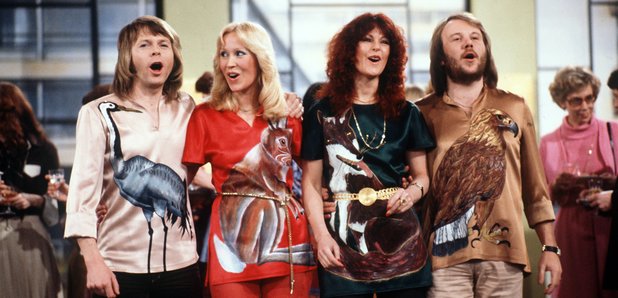 With your help we've come up with our top 8 ABBA songs, enjoy...
We've chosen our top eight songs from ABBA. We even asked you, via Twitter, to help us make a tough decision for us!
8. Waterloo
You'll know by now that this was the winning entry in the 1974 Eurovision Song Contest and threw ABBA into worldwide fame. It reached Number One in the UK chart and Number Six in America. They obviously don't know great music when they hear it!
7. Fernando
When it was released in 1976, it became ABBA's best-selling single of all time, with 6 million copies sold in 1976 alone. It was another Number One song for the group in the UK.
6. Dancing Queen
This (cheesy) party classic was the group's only Number One song in America. In the UK, there have been rumours that the Queen likes to dance to this song, what with being the Queen and all, but we remain suspicious of this.
5. Does Your Mother Know
This was recorded in 1979 and released as a single in April of that year. It touches on the subject of a man responding to the flirting of a much younger girl. In this day and age, we probably shouldn't think about that too much.
4. SOS
This was a number six hit in the UK and was the third single from the group self-titled 1975 album.
3. Super Trouper
This one was the group's ninth and final number one hit single in the UK. For those looking for a little fact, 'Super Trouper' refers to the spotlights used in stadium concerts. So there you go, you learn something new every day.
2. The Winner Takes It All
Another number one in the UK, this is apparently band member's Agnetha Fältskog's favourite ABBA song. It's about her failed marriage with bandmate Björn Ulvæus, so we're not quite sure how to take that...
1. Take a Chance on Me
This was one of ABBA's most successful chart hits, becoming the group's seventh UK number 1 and gave the group the distinction of being the act with the most chart-topping singles of the 1970s in the UK.