12 Interesting Facts About The Beach Boys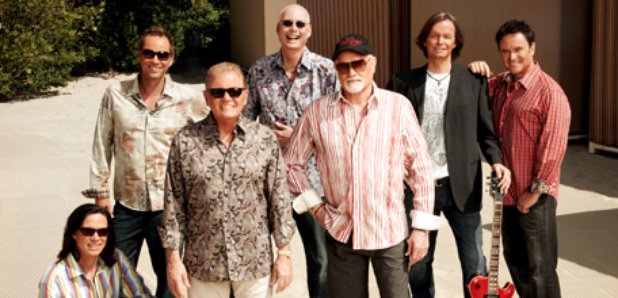 Here are some interesting facts about Californian group, The Beach Boys.
Back in November 1966, The Beach Boys 'Good Vibrations' entered the UK chart and went on to be No.1. The song was inspired by a conversation the group's lead singer, Brian Wilson, had with his mother about how dogs can sense if a person is going to be friendly to them or not: "They feel the vibrations."
And if that wasn't enough of a fact for you, here's some more...
1. Brian Wilson's psychotherapist, Dr. Eugene Landy, briefly managed jazz guitarist George Benson.


2. Deaf in one ear, Brian Wilson cannot hear in stereo.


3. Drummer Dennis Wilson's sixth wife was the daughter of his band mate cousin, Mike Love.


4. Mike and Dennis so hated each other that a mutual restraining order was obtained to keep them apart.


5. At one point, Wilson had all the furniture in his house replaced with gym mats so everyone could exercise together.


6. The original title of Smile was Dumb Angel.


7. While he recorded Smile, Wilson had a sandbox built around his piano so that he could feel the beach beneath his feet while he composed.


8. It took Wilson five tries to get his driver's license - he kept getting distracted by the radio dial.


9. Murry, who acted as the group's manager in their early years, set-up a system of fines for the Boys, despite the fact that Mike Love was 22 years old: $100 for swearing and $50 for hanging out with girls.


10. Phil Spector once invited Wilson to play piano on a session, but then kicked him out for his poor piano skills.


11. The Beach Boys first royalty check, for the song "Surfin'" was for $1000.


12. Wilson sang back-up vocals on Belinda Carlisle's single "California.
Watch The Beach Boys perform Good Vibrations live back in 1979: