This amazing trio - plus Eric Clapton on guitar - did a rendition of 'Every Time You Go Away'. We wish they would come back!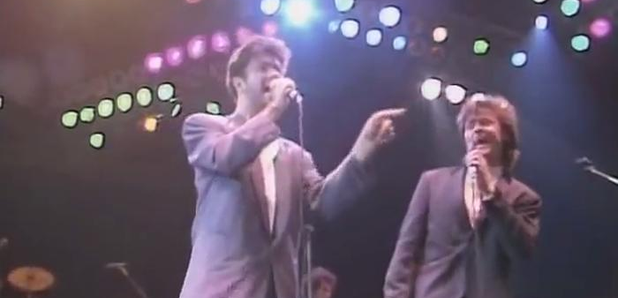 The star-studded show is from 1986 when some of the biggest names in music came together for the Prince's Trust Rock Gala, which celebrated 10 years since the founding of the charity to help young people.
Elton John had just performed 'I'm Still Standing' to the screaming crowd at Wembley Arena when he introduced Paul Young to sing his hit 'Every Time You Go Away'.
That wasn't all though and the song turned into an incredible duet when Elton also introduced "your friend and mine" George Michael to the stage.
The three of them, plus Eric Clapton on guitar then deliver a huge performance of the amazing song. They even get the crowd involved with a sing-along for the chorus before a crescendo ending that sends the crowd wild.
Aside from the foursome involved in 'Every Time You Go Away', there was a seriously impressive line-up, with Tina Turner, Level 42, Phil Collins and Paul McCartney all lending their talents to the show.
Sadly this is one show we missed, so thank you Internet for letting us experience it just a little bit!