The 5 Best Lionel Richie Songs - Watch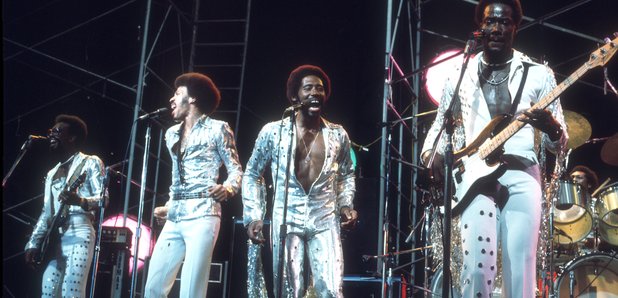 Lionel Richie was one of the biggest male pop singers of the early 1980s. Here you choose his best songs, both solo and with The Commodores
We asked our Facebook fans which Lionel Richie songs are their favourite. Here's what you choose!
5. Sail On (1979)
Chosen by Lavina Strickleton Hemming and Pete Bush, this Commodores song, (written by Lionel Richie) featured on the group's 1979 album Midnight Magic. It reached the top ten on both the US and UK music charts.
4. Brick House (1977)
This was from the Commodores' self-titled 1977 album. It did much better in America (where it reached number 5) than it did in the UK charts, placing at number 32.
One of the most popular choices on Facebook, Sue Gough said it's 'totally funky but also very personal' and Sharon Conner said the song is 'brilliant'. We agree!
3. Easy (1977)
Another popular choice, as chosen by Jackie Campbell, Jacqui Golightly and Kyle Matthew Lopez-Morales, who declared that Easy was the Commodores' 'best by far'.
Easy one of the group's singles for Motown. Written by Lionel Richie, it charts a more positive side to a break-up, hence the 'easy like Sunday morning' line. Basically, we don't think he was at all bothered about the break-up!
2. All Night Long (1983)
One from Richie's solo collection, chosen by Sara Nadeen Ashbourne and Brian Christopher Winter, who wanted something 'upbeat'.
The song was taken from Richie's second solo album, Can't Slow Down and it's up-tempo vibe proved popular, although it was kept off the number one spot in the UK thanks to Billy Joel's 'Uptown Girl'. That pesky Billy!
1. Three Times A Lady (1978)
Pam Webb, Louise Buckle and Ann Carter chose this track, the latter saying it's 'definitely [her] favourite'.
Three Times A Lady was the only Motown song to reach the Top 10 on the US Billboard Hot 100, that year and it was the Commodores' first Billboard Hot 100 number-one hit. It was one of only a few Motown singles to reach number one in the UK, staying there for five weeks.
Do you agree with these choices? Let us know below.