We've chosen the finest songs of the 1960s – take a look at, and have a listen to, part two of our '60s music list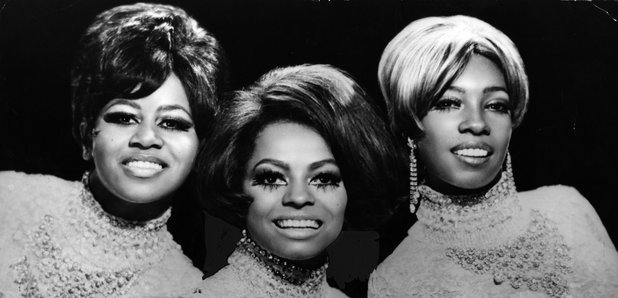 Stop In The Name Of Love - The Supremes (1965)
This upbeat track gave The Supremes their fourth US No.1.
I Heard It Through The Grapevine – Marvin Gaye (1968)
Recorded by a host of other Motown artists, including Gladys Knight and Smokey Robinson, Gaye's is probably the one that most people will remember. This was the biggest-selling hit for the Motown Records label, despite its founder not really approving of its release.
Eleanor Rigby - The Beatles (1966)
To Love Somebody – The Bee Gees (1967)
The Bee Gees originally wrote this for Otis Redding but he died before he could record it, so the trio did it themselves. Plenty of people have covered this song, including Jimmy Somerville and more recently, Michael Bublé .
Son Of A Preacher Man- Dusty Springfield (1968)
Unchained Melody - The Righteous Brothers (1965)
Robson and Jerome (remember them?) gave this a good go in 1995 and it has, over the years, been filed under 'cheesy', after a Gareth Gates version, which is a shame. This version remains head and shoulders above the rest.
Dancing In The Street - Martha and The Vandellas (1964)
A hundred times better than the Mick Jagger and David Bowie effort in 1985!
Sitting On The Dock Of The Bay - Otis Redding (1968)
Redding died 6 weeks after this was recorded and it was released after his passing, so it is sad that he didn't see it become the success that it did. Interestingly, his whistling should have just been a stop-gap before he finished recording more lyrics. Sadly, he wasn't around to finish them so the whistling remained.
Waterloo Sunset – The Kinks (1967)
A charming little number.
I Want You Back - Jackson 5 (1969)
Motown's Berry Gordy took this song away from Gladys Knight and the Pips and gave it to the Jackson 5 in order to showcase their (then) up-and-coming talent. Another favourite on the wedding reception dancefloor!
(Your Love Keeps Lifting Me) Higher and Higher - Jackie Wilson (1967)
This song makes us smile, no matter how many times we hear it - and that's a sure sign of a great song.
What's your favourite song from the '60s? Let us know.