Awards shows were wild, the Game Boy existed and we wore bum bags with pride. It can only be the '90s - take a look at some of the best things about growing up in the decade.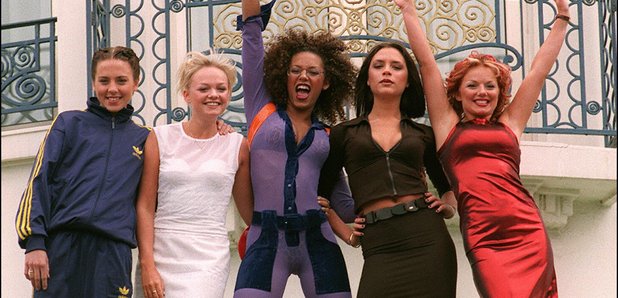 1. Take That
The biggest boy band in the UK for much of the '90s. They split up in 1996, much to the distress of teenage girls everywhere. Including us.
2. The Big Breakfast
Breakfast television that made it worth getting up on a weekday morning.
3. The Spice Girls
They might not be entirely to your taste but the arrival of The Spice Girls marked a shift in the direction of music for the next decade.
4. Art Attack
We gave a nod to Tony Hart in our 'great things about the 1980s' list, so it seems only fair to give Neil Buchanan his chance in the limelight. One of the longest-running programmes on CiTV, we remain in awe of Buchanan's artistic talent.
5. The Game Boy
For us, the best in '90s computer consoles. We haven't played Tetris for years, but we'll bet we've still got the knack.
6. The BRIT Awards
The '90s were one of the best decades for the BRIT Awards. Battles between Chumbawamba and John Prescott, not to mention Jarvis Cocker and Michael Jackson, made this the 'must attend' ticket of the awards season.
7. The Crystal Maze
Looking back, we're not sure why we liked this so much – presenter Richard O'Brien was pretty creepy. But we were desperate to play the game!
8. Live And Kicking
We've given this a lot of thought and we've decided that Andi Peters and Emma Forbes were are favourite Live and Kicking pairing. Although we liked Trevor and Simon too.
9. Home And Away
"You know we belong together…" children across the UK dreamt of living life in Summer Bay. With it being fictional, it didn't happen of course; as Alf Stewart would say 'stone the flamin' crows!'
10. Noel's House Party
The best in light entertainment, Noel's House Party was set in the fictional village of Crinkley Bottom and made a star of Mr Blobby.