Nickolas Ashford and Valerie Simpson were one of music's most enduring songwriting teams.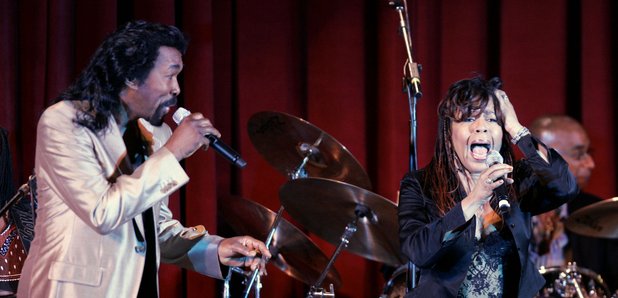 The pair were known for their work writing and producing a host of Motown classics. Here's a list of the pair's best five pieces of work - is your favourite on the list?
1. I'm Every Woman
'I'm Every Woman' was Chaka Khan's foray into her solo career. It was an immediate classic across the world. Recorded by Chaka Khan in 1978, the soul/disco song reached number twenty-one on the U.S. Billboard Hot 100, number eleven on the UK Singles Chart and hit number one on the Hot R&B/Hip-Hop Songs.
2. Ain't No Mountain High Enough
Nickolas Ashford once said "We call 'Ain't No Mountain' the golden egg that landed us at Motown ." Written by the pair in 1966, the song was first successful as a 1967 hit single recorded by Marvin Gaye and Tammi Terrell, becoming a hit again in 1970 when recorded by former Supremes' lead singer Diana Ross . Ross' version was also nominated for a Grammy Award.
3. Solid
Ashford & Simpson recorded this song themselves for the 1984 album of the same name.
It remains their biggest hit single as performers, topping the U.S. R&B chart, peaking at number 12 on the Billboard Hot 100 and peaking at number three on the UK Singles Chart in 1985.
4. Bourgie, Bourgie
The first version of 'Bourgie Bourgie' was an instrumental that appeared on Ashford and Simpson's 1977 hit album Send It. Gladys Knight and the Pips recorded vocals to the song and was the highlight of Gladys Knight and Pips's 1981 album About Love.
5. Reach Out And Touch (Somebody's Hand)
This was Diana Ross ' debut single and was released in April 1970.
Given Ross' success with The Supremes, the song's sales didn't quite meet up to expectations, peaking at number 20 on the pop charts and number 7 on the R&B charts in the US. However, it has become one of Ross' most songs.
What's your favourite Ashford & Simpson song? Let us know via the comment box below.