Marvin Gaye's original or Dusty Springfield's cover? It's two incredible music stars going head-to-head with 'Can I Get A Witness'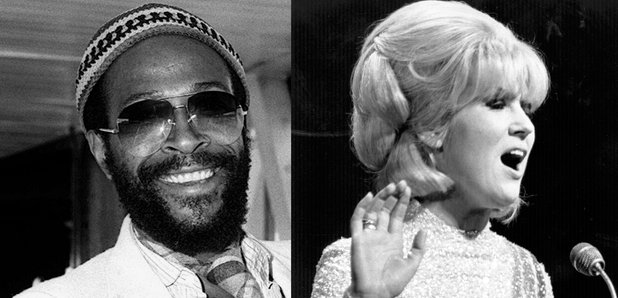 "Listen everybody, especially you girls
Is it right to be left alone"
Marvin Gaye Versus Dusty Springfield
Can I Get A Witness - Marvin Gaye
Can I Get A Witness was written by the famous Motown team of Eddie Holland, Lamont Dozier and Brian Holland. The team have said in past interviews that they were heavily influenced by the gospel sound growing up, which is reflected in the original version by Marvin Gaye in 1963.
Can I Get A Witness - Dusty Springfield
Dusty Springfield covered Can I Get A Witness in 1964 on her album, Dusty. You could argue that despite this not being a huge hit for her, this version is just as good as Dusty's most popular and successful songs. It showcases her phenomenal voice beautifully.
Other cover versions of the song include the Rolling Stones and The Supremes, who appeared as background vocalists on Marvin Gaye 's original and later recorded a version in 1966 - however their version remained unreleased until 1987. Elton John performed the song at the Live Aid Concert in 1985.
Best Version? It's a close one but Marvin's original just tops Dusty's cover.
Dusty Springfield and Marvin Gaye are the featured artists on the Great British Songbook and the Great American Songbook respectively this week. Tune in for a host of their hits!