We compare two music heavyweights: did The Beatles or Elvis Presley record the best version of 'Hey Jude'?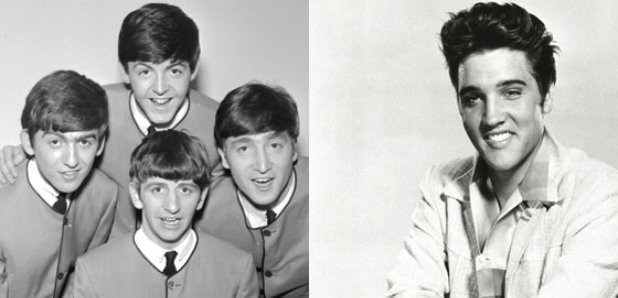 "Hey Jude, don't make it bad
Take a sad song and make it better
Remember to let her into your heart
Then you can start to make it better"
The Beatles Versus Elvis Presley
Two music heavyweights for this round of 'Which Version Is Best?' for the first time ever, we compare The Beatles with Elvis Presley. Which version of classic 'Hey Jude' is the best?
Hey Jude - The Beatles (1968)
You'd have to travel far to find somebody who didn't recognise this version of 'Hey Jude'.
Written by Paul McCartney, the song was originally called 'Hey Jules', meant as a comfort John Lennon's 5-year-old son Julian as his parents were getting a divorce.
'Hey Jude' was the biggest-selling debut release for a record label ever, selling an estimated eight million copies worldwide and topping the charts in eleven countries. Less than three weeks after its release, the song had achieved gold status for sales of one million copies.
Hey Jude - Elvis Presley
Elvis Presley's cover of Hey Jude features on his album 'Elvis Now', recorded in 1972. His recording was taken from the legendary sessions at the American Studio in Memphis in early 1969 and it is thought that is wasn't intended for an album release due to its casual nature.
Best Version? We like Elvis's casual style but The Beatles take this one.
Which version of Hey Jude do you think is the best? Let us know via the comment box below!