Bob Dylan versus Laura Marling and Eddie Berman - which version of the classic hit is the best? Have your say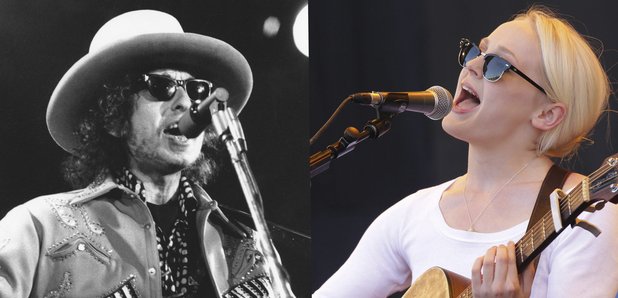 "How does it feel
To be without a home
Like a complete unknown
Like a rolling stone"
Bob Dylan Versus Laura Marling And Eddie Berman
Like A Rolling Stone - Bob Dylan
Written in 1965 by Bob Dylan, Like A Rolling Stone was the hit single to come from album Highway 61 Revisited.
After being leaked to a pop club and a handful of DJs, the song was hesitantly released by Columbia Records who originally thought it was too long and too electric, but reached number two in the US charts and became a worldwide hit.
Critics argue this is the track that transformed Dylan from folk singer to rock star overnight.
Like A Rolling Stone - Laura Marling and Eddie Berman
Folk singer Laura Marling teamed up with singer-songwriter Eddie Berman to record this acoustic version of Dylan's classic. It'll feature on his forthcoming album 'Polyhymnia' which is out in October.
A contrast to the original, they strip it back completely just using their raw, emotive voices and a gentle guitar.
We've seen this coupling once before as the two musicians came together to cover Bruce Springsteen's 'Dancing In The Dark'. We think they're a beautiful pairing.
Best Version? Eddie and Laura's cover is stunning but for us, it'll always be Bob's.
Which is your favourite version of 'Like A Rolling Stone'? Let us know via the comment box below.