Originally a Bee Gees ballad, do you prefer their version or Michael Bublé's cover? Have your say!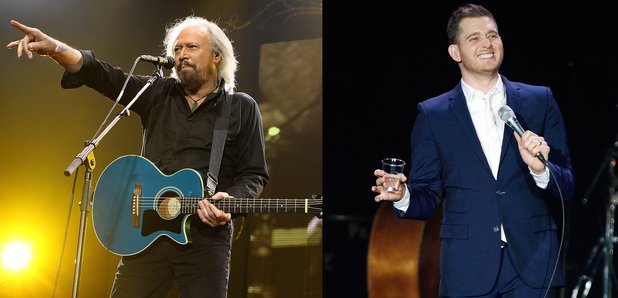 "There's a light
A certain kind of light
That never shone on me
I want my life to be lived with you"
Bee Gees Versus Michael Bublé
Love To Somebody - Bee Gees
Written by Barry and Robin Gibb, the original version of 'To Love Somebody' was released by the Bee Gees from their debut album, Bee Gees 1st, in 1967. The single reached number 41 in the UK.
It is a much slower number than the disco-hits we're more used to hearing from the trio, but in the 1960s , they were known for ballads such as this one and 'Words'.
Music legend says that the was written for Otis Redding , who died before he had the chance to record it. However, the Bee Gees had somebody else in mind when they recorded it: their manager, Robert Stigwood.
Barry Gibb said in a June 2001 magazine interview: "It was for Robert. I say that unabashedly. He asked me to write a song for him, personally. It was written in New York and played to Otis but, personally, it was for Robert."
Love To Somebody - Michael Bublé
Michael Bublé 's cover version of 'To Love Somebody' features on his 2013 studio album , To Be Loved. The album was the third best-selling album of the year in the UK. 'To Love Somebody' didn't chart in the UK top 40 singles though.
The song has been recorded by many other musicians, including Nina Simone whose version reached number five in the UK in 1969, and Michael Bolton whose version reached number sixteen in the UK in 1992.
Best Version? The Bee Gees, but only just.
Which is your favourite version of 'To Love Somebody'? Let us know via the comment box below.