Here are some of the best autumnal songs to get you excited for this time of year!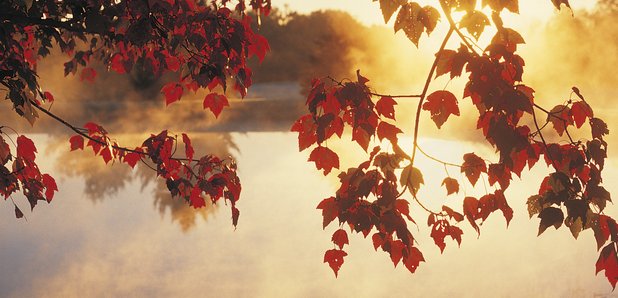 California Dreaming' - The Mamas & The Papas
Originally written by John and Michelle Phillips in 1965 about longing for the warmth of LA during a cold winter ... don't we all?
Autumn Leaves - Eva Cassidy
Originally from '40s France, Eva beautifully covered the much-loved song on her seminal album 'Live At Blues Alley'
Forever Autumn - Moody Blues
Did you know, this tranquil track was actually born from a lego commercial?
Autumn Almanac - The Kinks
We love the caterpillar in this endearing song celebrating autumnal activities!
Autumn - Paulo Nutini
Mellow in a melancholic moment with Paulo, from his 206 album 'These Streets'
Leaves That Are Green - Simon & Garfunkel
This confusingly upbeat yet sad song about change is particularly striking at this time of year.
September - Earth, Wind & Fire
Released in 1978, it reached No. 1 in the US Billboard Charts, but only got to No.3 in the UK
Autumn Leaves - Nat King Cole
Step back in time with this jazz legend, and start to let that Christmas-y feeling take hold...
Autumn in New York - Ella Fitzgerald & Louis Armstrong
Originally composed in the '30s, this might be the most recorded song about Autumn ever!
Harvest Moon - Neil Young
Perfect for dark Autumn evening, this song is from Young's 20th studio album.
October - U2
U2 wrote this slow and breezy tune during a soundcheck in Minneapolis
Autumn Changes - Donna Summer
...and remember, the PARTY SEASON is just about to begin, so let's have some disco!
What song makes it on to your autumn playlist? Let us know below...