Top 5 Kenny Rogers Songs - Watch & Listen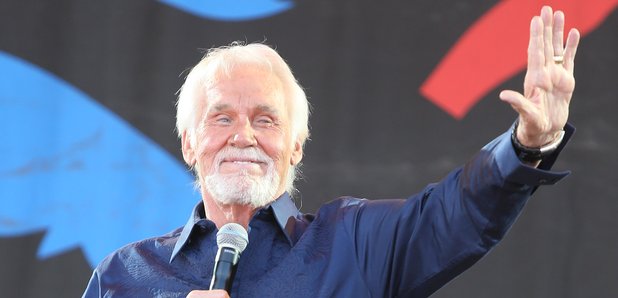 As Kenny Rogers announces his retirement from touring, we take look at the country singer's top five songs. Is your favourite on the list?
1. The Gambler (1978)
The Gambler, taken from the album of the same name, was one of five consecutive songs from Rogers to reach number one on the Billboard country music charts. In terms of the pop chart, the song reached number sixteen in early 1979 and has gone on to become one of his signature songs. You might recall that Johnny Cash recorded a version of the song for his 1978 album Gone Girl.
2. Islands In The Stream (1983)
A true Smooth favourite, the Bee Gees of course wrote 'Islands in the Stream' and Dolly Parton ably accompanied Kenny Rogers.
The song reached number one on the Billboard Hot 100 chart in America as well as Country and Adult Contemporary charts. The Bee Gees originally wrote the song for Marvin Gaye in an R&B style, but later changed it to fit Kenny Rogers' album.
The song reached a peak of number seven in the UK singles chart.
3. Lady (1980)
'Lady' was written and produced by Lionel Richie and is one of Rogers's biggest hits. Speaking about his collaboration with Richie, Rogers once said: "The idea was that Lionel would come from R&B and I'd come from country, and we'd meet somewhere in pop".
It's no surprise that these two stars achieved success; it reached number one in America and peaked at number twelve in the UK.
4. Through The Years (1982)
Produced by Lionel Richie, 'Through The Years' looks back at a relationship, saying "I'm so glad I stayed right here with you / through the years."
This is one for the romantics amongst you.
5. Lucille (1977)
Lucille was an international hit for Rogers, reaching number one on the Billboard Country Singles chart and number five on the Billboard Hot 100 in America. It reached the top of the UK Singles Chart in June 1977.
What's your favourite Kenny Rogers song? Let us know via the comment box below.