Top 5 Simply Red Songs - Watch & Listen
23 October 2015, 14:57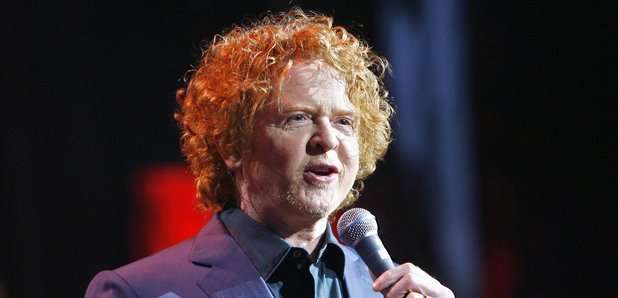 Simply Red have sold more than 50 million albums over a 25-year career. Check out our top five songs from Mick Hucknall's group.
1. Holding Back The Years
Taken from the group's debut album Picture Book, this one was released in 1985. It is their most successful single, having reached number 1 on the US Billboard Hot 100 and number 2 on the UK Singles Chart. It is one of two Simply Red songs (the other being their cover of 'If You Don't Know Me by Now') to reach number 1 in the US.
2. Fairground
From the album 'Life', Fairground was released in 1995 and was first (and only, to be fair) single by the group to reach number 1 in the UK. It spent four weeks at the top spot.
3. Stars
Released in 1991, this song reached number 8 in UK but failed to reach the Top 40 in the United States.
4. Money's Too Tight (To Mention)
Released by Simply Red in 1985, this was originally recorded by The Valentine Brothers in 1982.
The original version peaked at number 41 on the Billboard R&B charts, while the Simply Red single went to number 13 on the UK charts in 1985 and number 28 on the Billboard U.S. pop chart in 1986. The song was also an international hit, reaching the Top 40 in several countries.
5. Something Got Me Started
A much more dance-oriented song than Simply Red's previous efforts, this was
released in several forms - a 7-inch single, a 12-inch single and a CD version, which included a remix. The single version eventually made number 11 in the UK. Compared to previous singles, this wasn't deemed a success initially but it went on to become a huge club hit in late 1991.
What's your favourite Simply Red song? Let us know via the comment box below.