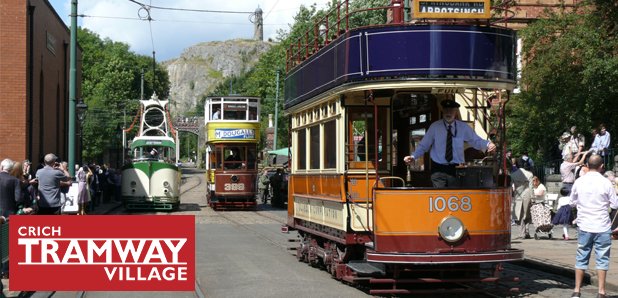 Smooth Radio and Crich Tramway Village are giving you the chance to win a fabulous family entertainment package including TV, iPad and DVD bundle!
Situated in the stunning surroundings of the Derbyshire countryside, Crich Tramway Village is a fantastic family day out back in time! Ride the fully restored trams of yesteryear throughout the nostalgic recreated period street, before heading along the sculpture trail and taking in the breath-taking views.

To celebrate the opening of the new exhibition celebrating 100 years of the tram, Smooth Radio invites you to watch the video for a step back in time!
To find out more about Crich Tramway Village, great upcoming events including Beside the Seaside and to book tickets (valid for 12 months after purchase), click here.
Watch the video and enter below for the chance to win!