Buy Tickets To Neil Diamond's 50th Anniversary World Tour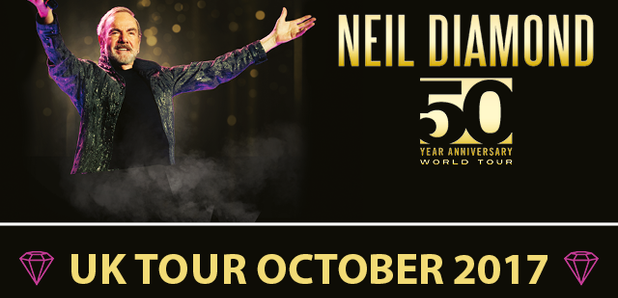 Do not miss the chance to see Neil Diamond on this special tour in 2017!
Legendary performer Neil Diamond will bring his 50th Anniversary Tour to the UK this October.

Celebrating his incredible career, which includes selling over 130 million albums worldwide, the show promises to be a night to remember.
"Neil Diamond is more than just a music icon. His singular artistry and talent has left an indelible mark on American culture and has helped shape the sound of popular music for five decades" says Michael Rapino, President and CEO of Live Nation Entertainment.
In addition to the tour, Neil will also release an album which will include 50 songs from throughout his illustrious career.