Michael Flatley's 'Lord Of The Dance: Dangerous Games' Returns To The UK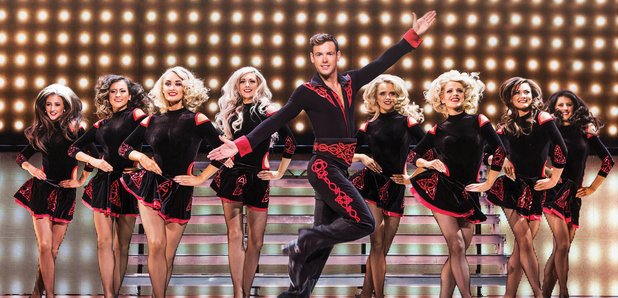 The stunning stage show produced by Michael Flatley is returning to venues around the UK next year.
It's 20 years since Michael Flatley scored global success with his 'Lord of the Dance' show; an intoxicating mix of traditional Irish dancing with ground-breaking cheography.
To celebrate the 20th anniversary, Michael's latest show, 'Lord of the Dance: Dangerous Games' will return to venues across the UK in 2017.
The show, which has been choreographed, directed and produced by Flatley, made its debut on UK stages in 2015 and has gone on to thrill audiences around the world, featuring cutting edge technology, new costumes and choreography, world champion acrobats and Michael's own exciting new Lord of the Dance proteges.
The tour will launch in January next year and will visit 23 venues around the country. You can see Lord of the Dance: Dangerous Games in:
Liverpool Empire - Mon 9-Sat 14 January (matinee 14 Jan)
Bournemouth Pavilion - Mon 16-Thur 19 January
Portsmouth Guildhall - Fri 20-Sun 22 January (matinee 21 Jan)
Oxford New Theatre - Tues 24-Thurs 26 January
Cardiff St David's Hall - Fri 27-Sun 29 January (matinee 28 Jan)
Southend Cliffs Pavilion - Tues 31 Jan-Sun 5 Feb (matinee 4 Feb)
Ipswich Regent Theatre - Mon 6-Thurs 9 February
Brighton Centre - Fri 10-Sun 12 February (matinee 11 Feb)
Woking New Victoria Theatre - Tues 14-Sun 19 Feb (matinee 18 Feb)
Guildford Glive - Mon 20-Weds 22 February
Plymouth Pavilions - Tues 23-Sun 26 February (matinee 25 Feb)
London Wimbledon Theatre - Tues 28 Feb-Sun 5 Mar (matinee 4 Mar)
Bradford Alhambra Theatre - Tues 7-Sun 12 March (matinee 11 Mar)
Aberdeen His Majesty's Theatre - Mon 13-Tues 16 March
Glasgow Royal Concert Hall - Sat 18-Sun 19 Mar (matinee 18 & 19 Mar)
Gatsehead The Sage - Mon 20-Tues 23 March
Edinburgh Playhouse - Fri 24-Sun 26 Mar (matinee 25 & 26 mar)
Leeds Grand Theatre - Tues 28 March-Sun 2 April (maintee 1 Apr)
Milton Keynes Theatre - Tues 4-Sun 9 April (matinee 8 & 9 Apr)
Manchester Palace Theatre - Tues 11-Sat 15 April (matinee 15 Apr)
Nottingham Royal Concert Hall - Sun 16-Tues 18 April
Birmingham Symphony Hall - Weds 19-Sun 23 Apr (matinee 22 Apr)
Bristol Hippodrome - Tues 25-Sun 30 April (matinee 29 Apr)
Tickets are on sale now. To book yours click here.