There are five incredible nurses up for this special accolade and you can help to choose the winner.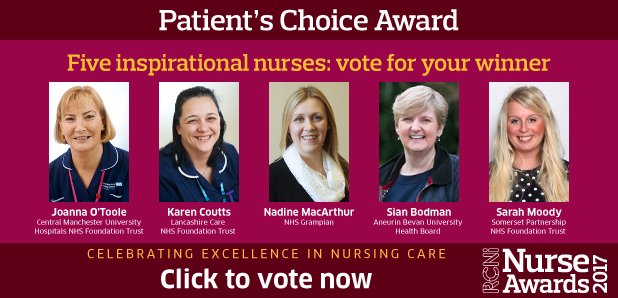 Nurses often go unrecognised for their hard work, dedication and commitment.
That's why we've partnered up with RCNi, part of the Royal College of Nursing group, for the Patient's Choice Award, a special award that gives members of the public the chance to thank a nurse who has made a real difference to their or a loved one's care.

Five inspirational nurses have been short listed from the nominations received.
Now you have the chance to decide which finalist will win this special accolade.
Read their moving nominations and vote by Friday 28th April for the nurse you want to win the RCNi Patient's Choice Award 2017.