6 Famous Love Songs That Aren't Actually Very Romantic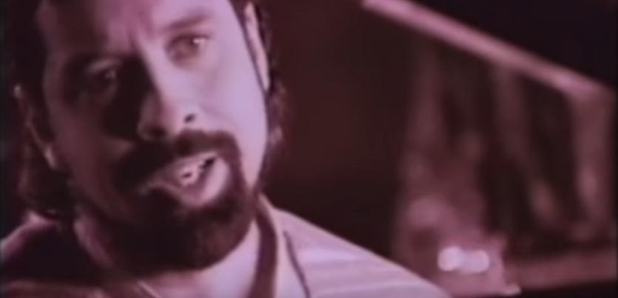 Many of these songs are chosen as the first dance at weddings, but if we look a bit closer, they're not really that romantic!
1. One – U2
You may think this song is about 'the one' and everlasting love but actually, it was written about the band not getting on very well!
Rumour has it they annoyed each other so much during the recording of their 1991 album, 'Achtung Baby', they almost broke up!
"We're one but we're not the same, well we hurt each other, then we do it again."
2. Every Breath You Take – The Police
Often mistakenly chosen as the first dance at a wedding, this song is really about an obsessive stalker.
In a 1983 interview with the 'New Musical Express', Sting said, "I think it's a nasty little song, really rather evil. It's about jealousy and surveillance and ownership."
"Every single day, every word you say, every game you play, every night you stay, I'll be watching you."
EEEEK!
3. You're Beautiful – James Blunt
This one also falls under the stalker category we're afraid...
"She smiled at me on the subway, she was with another man, but I won't lose no sleep on that, 'cause I've got a plan'.
*Shudder*
4. I Will Always Love You – Dolly Parton
The Queen of Country wrote this as a peace offering to Porter Wagoner, her long-standing duet partner and mentor, when she wanted to go off and do her own thing musically.
It was Whitney's version that really sealed this as an iconic love song but re-reading the lyrics, Dolly's account makes sense!
"If I should stay I would only be in your way, so I'll go but I know, I'll think of you every step of the way."
5. Signed, Sealed, Delivered, I'm Yours - Stevie Wonder
Ah finally a feel-good song about love...
WRONG!
In truth, this song is about someone realising they made a mistake after breaking up with someone and then wanting them back.
Not the most romantic of thoughts...
"Then that time I went and said goodbye, now I'm back and not ashamed to cry."
6. Sometimes When We Touch - Dan Hill

You might be tricked into thinking that this is a sweet song about intimacy, but it's a story of unrequited love, and fear, oh and rejection.
Dan Hill was in love with a woman who was also dating many other men at the same time (and telling him all about it), which didn't make him feel so great.
He wrote this song hoping to get her to commit, but she ran off with another man calling Hill "too intense."
"For who am I to judge you in what you say or do, I'm only just beginning to see the real you."