5 Of The Smoothest Sax Solos Ever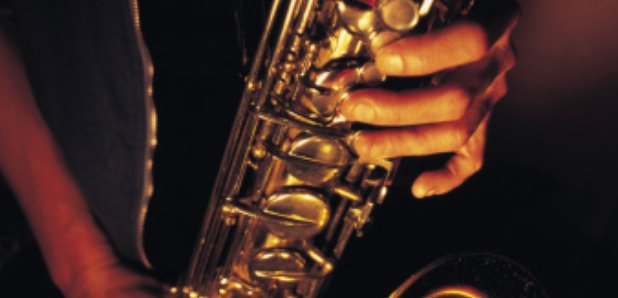 We've hand-picked the most spine-tingling saxophone solos. Which are your faves?
1. Gerry Rafferty - Baker Street
This song released in 1978 by Scottish singer-songwriter Gerry Rafferty reached no.3 in the UK charts.
Raphael Ravenscroft, the musician playing that great sax solo only received £27 for his efforts and the cheque bounced! Not that he was too bothered however, saying, "If I had received pots of money, I wouldn't have known what to do. It might have destroyed me."
Not sure we'd see things the same way!
Sax solo at 26 seconds:
2. Billy Joel - Just The Way You Are
This romantic tune was released in 1977 and won the Grammy that year for Record of the Year and Song of the Year.
The saxophonist in this case was Phil Woods, one of the world's most famous jazz musicians.
Joel wrote this song for his first wife but sadly the relationship ended in divorce as did his subsequent two marriages. He puts his bad luck down to writing each of his wives a song: "Every time I wrote a song for a person I was in a relationship with, it didn't last," Joel said. "It was kind of like the curse. Here's your song - we might as well say goodbye now."
Sax solo at 2.56 minutes:

3. Sade - Smooth Operator
This song released in 1985 (UK) was Sade's first Top Ten hit in the U.S. Bandmember Stuart Matthewman is on the sax but also played guitar in the group and co-wrote many of the hits.
Sax solo at 2.56 minutes:
4. Patrice Rushen - Forget Me Nots
This funky song released in 1982 was Rushen's only U.S. Top 40 hit despite releasing seven albums. Gerard Albright is the man on the sax, a recording artist in his own right having sold over one million albums in the U.S!
Sax solo at 3.00 minutes:
5. George Michael - Careless Whisper
This song was George's first solo single and went to no.1 in nearly 25 countries! On the sax is Englishman Steve Gregory who has worked with Fleetwood Mac, Queen, Wet Wet Wet, Van Morrison and also played on the Rolling Stones's 'Honky Tonky Woman'.
Sax solo right at the start:

BEFORE YOU GO!

We can't let you go anywhere without making sure you've seen this, at least once:
Have we left out your favourite? Leave a comment below!