These are Lionel Richie's 10 best songs of all time
30 November 2017, 17:32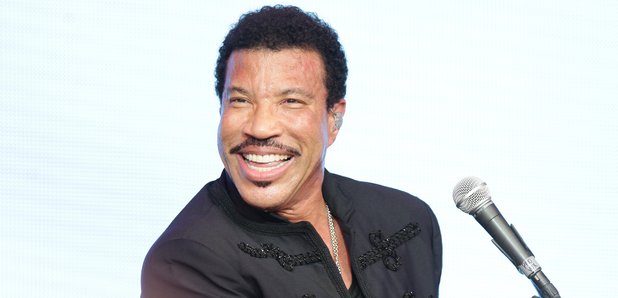 With over 100 million records sold worldwide, Lionel Richie is not only a five-time Grammy Award winner but also one of the world's best-selling artists of all time.
We could be here All Night Long listing his best tracks, so here's our top ten for starters...
10. Penny Lover (1984)
Penny Lover was Richie's third consecutive #1 single not he Billboard's Adult Contemporary Chart, as well as featuring in the top ten of the Hot 100. Written with his then-wife Brenda Harvey-Richie, the track is filled with a unique funkiness that verges on pop. It isn't necessarily as catchy as some of his more successful songs, but it's still a keeper.
9. My Love (1983)
A classic love song pairing of Richie distinctive voice and the piano. You just can't beat it.
8. Stuck On You (1984)
Stuck On You reached #3 on the Billboard Hot 100 and #1 on the Adult Contemporary Chart, even though it strayed away from his usual soul sound to a country vibe. The standout guitar line completes Richie's vocals on this beautiful single but still doesn't outshine his distinctive voice.
Aaand, relax!
7. Say You, Say Me (1985)
Now this is an addictive track! Topping three Billboard charts, you can hear why the track bagged an Academy Award and a Golden Globe for best original song. It may not be phrased perfectly, but we can forgive that!
6. Hello (1984)
From addictive to depressing, Hello is as emotional as it gets. Can anyone listen to this track and not cry? Only one of four Richie tracks to reach #1 on three separate charts. Make sure you have your tissues to hand before you listen.
5. Dancing On The Ceiling (1986)
TIME TO GROOVE! Excellent guitar riffs, plenty of enthusiasm - this is how you do a party song!
4. Truly (1982)
This was Richie's first proper solo single and also one of his biggest ballads. Filled with moments where Richie can hit the biggest notes, Truly allowed him to impress the audience with his vocals and solidify his future as a stand-alone artist after departing from the Commodores. There isn't much else going on, but that allows us to focus on his voice, completely stripped back.
3. Endless Love (1981)
What more do you need than a duet between two of the biggest names in music? Richie's collab with Diana Ross reached Platinum status, and you can hear why - it brings out the best in the two legends.
2. You Are (1983)
One of the greatest love songs in history, this was Richie's third single as a solo artist, topping the Billboard Adult Contemporary Chart. There's so much to admire about You Are - just listen to that timeless chorus!
1. All Night Long (1983)
Has anyone on earth not heard and boogied to this song? If you had to pick one Lionel Richie song, this would be it! Reaching #1 on three different Billboard Charts, the track was then played at every party imaginable and even today it is considered to be one of the best party songs to have ever been recorded. The single was also heavily featured on MTV, making Richie one of the first African-American artists championed by the expanding network.