Mamma Mia 2: plot, cast, trailer, release date and all the details
9 February 2018, 16:06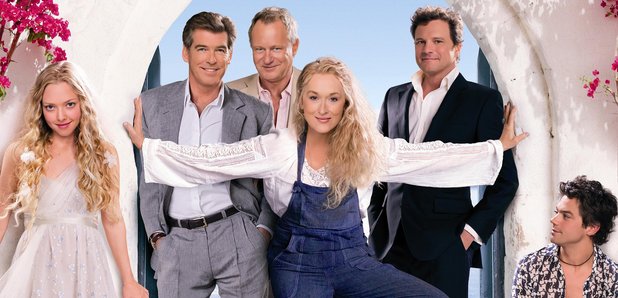 Mamma Mia 2 has officially completed filming, and will be hitting cinemas later this year. Excited?
Here's everything you need to know about the ABBA musical movie follow-up...
Mamma Mia 2 trailer: are there any teasers?
Yep! Here's a couple to get you in the mood, including a snippet of legend Cher singing 'Fernando':
And here's a neat little featurette featuring the cast after filming:
Mamma Mia 2 title: What is it called?
Quite amazingly, the sequel will be called Mamma Mia! Here We Go Again. Genius.
Mamma Mia 2 soundtrack: What songs will feature?
Aside from 'Fernando', ABBA legend Benny Andersson has revealed that lesser known ABBA songs such as 'Angel Eyes', 'I Wonder' and 'When I Kissed the Teacher' will appear. Watch when we spoke to him about the film below:
Mamma Mia 2 release date: When will it hit UK cinemas?
The film is due for release on July 20, 2018 in the US, and July 27 in the UK, just within days of the 10th anniversary of the first movie.
Mamma Mia 2 cast: Who will be appearing?
Downton Abbey star Lily James will be playing a young version of Meryl Streep's character Donna in flashbacks, while Jeremy Irvine will play a young Sam, Alexa Davies is young Rosie, Josh Dylan is young Bill, Hugh Skinner is young Harry and Jessica Keenan Wynn is young Tanya.
Cher has also joined the cast as Donna's mother, which is just incredible.
Original cast members Meryl Streep, Amanda Seyfried, Julie Walters, Colin Firth, Pierce Brosnan, Stellan Skarsgård, Christine Baranski and Dominic Cooper are all back.
Mamma Mia 2 plot: What happens in the film?
Without giving too many spoilers away, it has been reported by Deadline that the sequel "goes back and forth in time to show how relationships forged in the past resonate in the present", and so will be a half-prequel, half-sequel.
The story will flash between past and present after Sophie struggles to tell her mother Donna that she's having issues over being pregnant. Donna comforts her by telling the story of her own pregnancy.
Mamma Mia 2: Is Donna dead?
It's a bit bleak, but many fans have pondered whether Meryl Streep's Donna is no longer with us in the sequel.
This is due to the sequel making it seem that everyone is speaking about Donna in the past tense, and we don't actually see any new footage of Meryl. However, Meryl was definitely involved in the filming of the new film.
We'll just have to wait and see...