Top 10 Quincy Jones Michael Jackson Songs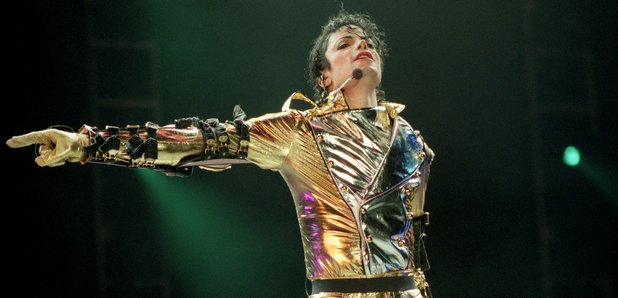 As legendary producer Quincy Jones celebrates his 83rd birthday, we chart ten stellar collaborations with Michael Jackson.
Man in the Mirror

Man in the Mirror was the fourth single to be released from the phenomenally successful Jones/Jackson album Bad. It topped the US Hot 100 for two weeks, and peaked at No 21 in the UK. However, upon Jackson's death in 2009, it re-entered the UK chart at No 2!
The Girl Is Mine feat. Paul McCartney
A collaboration between two musical greats, The Girl Is Mine told the tale of two men warring over a girl, and was released as the first single from Thriller. Although receiving mixed reviews from critics, by 1985 it had sold more than a million copies.
The Way You Make Me Feel

The Way You Make Me Feel was the third single to be released from Bad and also received great success internationally. According to music legend, Jackon had written over 60 songs to make Bad a 3-disc behemoth album, but Quincy Jones persuaded him to make it a one disc LP.
Bad

Bad was the second single from Bad, and featured an unforgettable video that revolutionised Jackson's clean cut image, casting him as a cool and edgy dancer through the subway. Directed by Martin Scorcese and co-starring an unknown Wesley Snipes, it was definitively bad (as in great!)
Don't Stop Til You Get Enough
One of Jackson's first collaborations with Jones, the melody for Don't Stop Til You Get Enough apparently came to him as he was walking down the street. Atlhough many people think the song's lyrics refer to sex, he has denied this claim, and it became a huge hit in 1979.
Wanna Be Startin' Somethin'

Wanna Be Startin' Somethin' was the fourth single to be released from Thriller. It was the only single to be released without an accompanying music video but was a firm favourite with fans when performed live. The lyrics talk about strangers beginning rumours.
Billie Jean

Billie Jean was a mammoth hit worldwide for the Jackson/Jones team, topping both the UK and US charts simulteneously. Its distinctive beat and surprisingly non-pop lyrics, about a man accused of being the father of a girl's child, make it an undoubted classic of its time.
Beat It

Did you know that Eddie Van Halen played the racing guitar solo on Beat It? Although now allowed to appear in the song's video due to problems with his record label, he did join Jackson to play live on tour. The song was a monster hit all over the world.
Rock With You

Acclaimed by many as one of the last songs of disco, Rock With You was written by British songwriter Rod Temperton and released as the second single from Off The Wall.
Thriller
The highest trophy in a cabinet chock-a-block with trophies, Thiller is the ultimate coming together of Jones' genius production with Jackson's invincible skill. The accompanying video, showing Jackson morphing into a zombie and some of the world's best choreography, the video was a worldwide phenomenon when it premiered on MTV.