Watch And Listen To 5 Of The Best Beach Boys Songs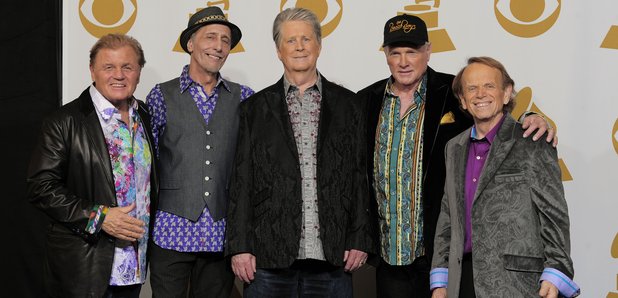 Relive the iconic sound of Californian group The Beach Boys with our top 5 tracks.
5. California Girls (1965)
Featured on the 1965 album 'Summer Days (and Summer Nights!!!)', this song is symbolic of the Californian sound of the 1960s - a carefree time of wide-eyed sunny optimism. It reached No.3 on the Billboard Hot 100 and has subsequently been included by the Rock And Roll Hall Of Fame as one of 500 Songs That Shaped Rock And Roll.
4. God Only Knows (1966)
Released in 1966 as the eighth track on the album 'Pet Sounds', this track is now considered to be a Beach Boys classic. But did you know that fears about radio stations refusing to play as it included the word "God" in its title led to the song being initially a B-side?
3. I Get Around (1964)
The opening track to the Beach Boys album 'Summer Long', 'I Get Around' was the first song to make it into the UK Top 10 and the first No.1 for the group in their own country. It is said that this song was Brian Wilson's response to Beatlemania in the U.S.
2. Wouldn't It Be Nice (1966)
This classic Beach Boys track helped to boost the Californian band's notoriety in the UK and captured the spirit of youth at the time. Written by Brian Wilson, Mike Love and Tony Asher, it featured as the first song on the classic album 'Pet Sounds'.
1. Good Vibrations (1966)
Taking over 17 recording sessions to get right and costing about $50,000 to make, this song was said to be the most expensive ever at the time. The unusual sound was produced using an instrument called a theremin, which created a challenge in itself when it came to live performances. All the time and effort was worth it though; the song scored a number one hit in the US charts and was eventually inducted into the Grammy Hall of Fame in 1994.
Which is your favourite Beach Boys song? Let us know in the comments below.