5 Of The Greatest Disco Hits From Nile Rodgers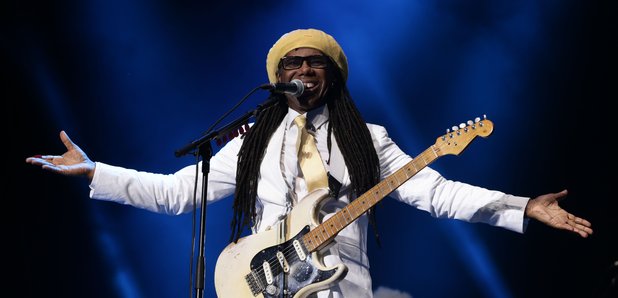 Nile Rodgers is an incredibly talented musician, songwriter and producer - here, we choose five of his best hits.
1. Chic - Le Freak
'Le Freak' was Chic's third single and reached number seven in the UK singles chart.
It sold over seven million copies and was apparently written directly after Rodgers and Bernard Edwards were refused entry from Studio 54 – it's been one of the greatest disco songs ever made.
2. Diana Ross - I'm Coming Out
In 1979, Diana Ross commissioned Chic founders Nile Rodgers and Bernard Edwards to create material for a new album. Rodgers got the idea for "I'm Coming Out" after noticing three drag queens dressed as Diana Ross at a New York club. The lyrics held a different meaning for Ross though, as she was leaving Motown Records.
3. Sister Sledge - Lost In Music
Nile Rodgers and Bernard Edwards wrote and produced Sister Sledge's 1979 album, 'We Are Family', which generated three huge hits – the album's title track, He's The Greatest Dancer, and this catchy disco classic.
4. Chic - Good Times
'Good Times' was the first song recorded by Chic, taken from their 1979 album, Risqué. The song has become one of the most sampled tunes in music history.
5. Like A Virgin - Madonna
Release in November 1984, Like A Virgin was produced by Nile Rodgers. Upon listening to the song for the first time, Rodgers felt that it didn't have a good enough hook and so wasn't suitable for Madonna, but changed his mind after he couldn't get the hook out of his head. The song went on to sell over twenty million copies.
What's your favourite Nile Rodgers song? There are so many to choose from – let us know your top song via the comment box below.