Robbie Williams' 5 Best Songs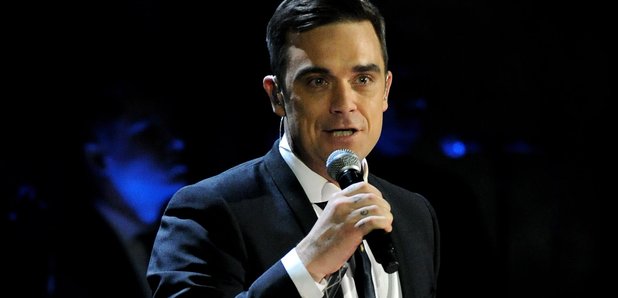 He's the best-selling British solo artist in the UK with worldwide sales of over 70 million records. Which of Robbie's hits is your favourite?
Robbie Williams made his name as part of Take That, but after five years, he ducked out and made the move to go solo.
He signed a contract with EMI for over £1m and released his first single, a cover of George Michael's 'Freedom', which reached No.2 in the UK charts.
Now, ten albums later and with seven UK No.1s under his belt, he's the best-selling British solo artist in the UK and has sold over 70 million records worldwide.
With an album due out later this year, let's take stock of his best songs so far...
1.Angels
This was co-written with Robbie's long-time collaborator Guy Chambers and they apparently finished it in just 25 minutes! Although it failed to top the charts, it spent 27 weeks in there and is by far his biggest-selling song.
2. She's The One
This was Robbie's second No.1 single, taken from the smash-hit album 'I've Been Expecting You'. It's a cover of a song by British rock band 'World Party'. The song won a number of words including a BRIT Award for Single of the Year.
3. No Regrets
This is another result of the collaboration between Robbie and Guy Chambers. The song features Neil Tennant of Pet Shop Boys and Neil Hannon of The Divine Comedy on backing vocals.
4. Millenium
Taken from Robbie's album 'I've Been Expecting You', this became his first UK No.1. It's heavily influenced by John Barry's 'You Only Live Twice' which is one of Robbie's favourite Bond films.
5. Feel
Written with Guy Chambers, this song was an international hit for Robbie. It also got some attention in the States because actress Daryl Hannah appears in the video.
Which Of These Songs Is Your Favourite?