Alison and Mark met on Smooth Singles 15 months ago and haven't looked back since! Read Alison's story about how they met.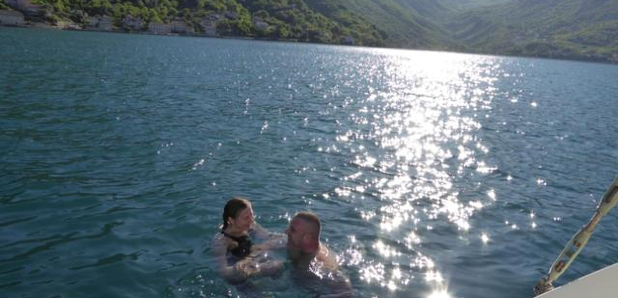 Alison's Story:
"I first contacted Mark because his photograph showed off his huge, natural and genuine smile, I couldn't ignore it! He has since told me that he thought it was charming I sent him three consecutive messages accidentally!
Our first date was at Pitcher and Piano in Nottingham, we were having so much fun that before we knew it, five hours had flown by! We had our first kiss over a month later at the top of a big wheel on Valentine's day and since then we have been to Scotland, Cornwall, Norfolk, Somerset and Montenegro together. This coming weekend we fly out to Canada for two weeks!
For anybody out there looking for love…I was lucky. I met Mark very quickly. When I joined up though, I was very cynical and really didn't think it would be for me but it just proves it's worth a try. You never know who is out there looking for the same thing as you. Be yourself, be honest and genuine and you will have the best chance of finding a good match."
What a fantastic story!
You could be lucky in love too if you join Smooth Singles .