Peppa Pig Live Show Returns To London For Christmas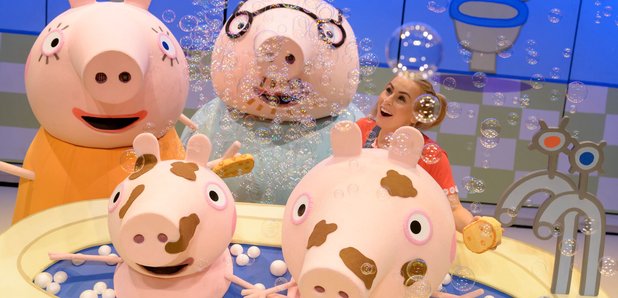 Everyone's favourite pink pig is coming to the West End with a new story of adventure and fun.
Following a hugely successful run at the Duke of York's Theatre last Christmas, Peppa returns to London for the festive season in Peppa Pig's Surprise!
In a charming and colourful production, Peppa Pig's Surprise is the brand new live stage show opening at the Phoenix Theatre in December.
Peppa Pig's Surprise follows the piggy family as they embark on a fun and surprising adventure. Set on a lovely, sunny day, Daisy is playing outside and asks the audience to join in with a game of hide and seek.
Soon, she is joined by Danny Dog, Suzy Sheep and Pedro Pony, who all join together to find Peppa Pig and her brother George. Mummy and Daddy Pig have prepared a special surprise for the next day, which involves going to the sunny beach and bumping into Mr Potato and Mr Crab!
Adapted by Richard Lewis, Peppa Pig's Surprise is based on the Astley Baker Davies' popular children's television show Peppa Pig.
Packed full of interactive games, songs and surprises, the production is catered for tiny theatregoers who will love seeing their favourite characters live on stage! Experience perfect puppetry and life-size characters in this wonderful adventure.
You and your family can see Peppa live at the Phoenix Theatre London from December 15th until January 7th 2017. Tickets are on sale now. Buy yours here.