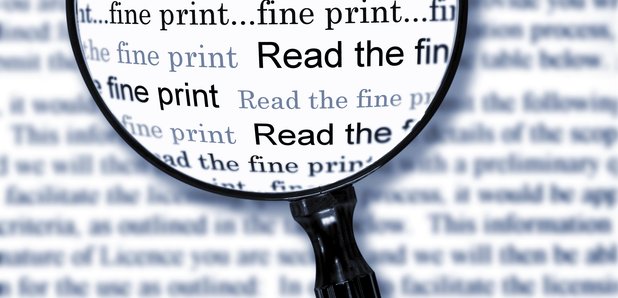 O2 – Phil Collins on Smooth London, October 2016
RULES
The following rules ("Specific Rules") together with the general competition terms and conditions (which can be found at http://www.smoothradio.com/competition-terms-conditions/) (the "Competition Terms and Conditions") of Global (as defined in the Competition Terms and Conditions apply to 'O2 – Phil Collins' radio competition (the "Competition") which will run from 17/10/16 to 19/10/16 on Smooth London (the "Radio Station").
Anyone who enters the Competition (an "Entrant") will be deemed to have read and accepted the Specific Rules and the Competition Terms and Conditions and will be bound by them.
Details of the Competition:
To enter the Competition an Entrant must send a text message to the text number given out on air (the "Text Message Line"). Text messages will be charged at standard network rates. The opening and closing times of the Text Message Line will be given out on air.
A presenter will ask listeners a question about Phil Collins and ask listeners to text in the answer.
From all correct entries received, 1 x winners will be picked at random each competition round.
Eligibility:
The winner and their guest must be 18 years of age or older
Entry is restricted to one entry per person; duplicate entries will be excluded from the Competition.
Prize:
Each winner (of which there will be 3 in total) will win 1 x pair of tickets to see Phil Collins at The Royal Albert Hall on Sunday 4th June 2017
Global reserves the right to substitute the prize with another prize at its absolute discretion.
10. Additional Terms & Conditions
- Transport and accommodation are not provided. Tickets are non transferable.
- This ticket is issued subject to the Rules and Regulations of the venue, event and /or Event Partner, which can be found on the event website and/or obtained at the box office. Breach of any of these Rules and Regulations or any unacceptable behaviour likely to cause damage, nuisance or injury shall entitle the venue or Event Partner to eject you from the venue.
- It is your responsibility to check your tickets; mistakes cannot always be rectified. Tickets cannot be exchanged unless the event is cancelled.
- If an event is cancelled or rescheduled we will use reasonable endeavours to notify ticket holders of the cancellation. We do not guarantee that ticket holders will be informed of such cancellation before the date of the event.
- Tickets are given subject to the venue or Event Partner's rights to alter or vary the programme due to events or circumstances beyond its reasonable control without being obliged to refund monies or exchange tickets.
- The venue reserves the right to refuse admission should patrons breach any Rules and Regulations of the venue and Event Partner. The venue may on occasions have to conduct security searches to ensure the safety of patrons.
- The unauthorised use of photographic and recording equipment is prohibited. Tapes or films may be destroyed. Laser pens, mobile phones, dogs (except guide dogs) and patron's own food and drink may also be prohibited (please check with the venue).
- The venue, Event Partner and Ticketweb accept no responsibility for any personal property.
- There will be no right to pass-outs or re-admissions of any kind, unless offered by management.
- Ticket holders give their express consent to their actual or simulated likeness to be included within any film, photograph, video, audio and/or audiovisual recording in relation to the event and/or any element thereof and such film, photograph, video, audio and/or audiovisual recording to be exploited in any and all media for any purpose at any time throughout the world. This includes filming by the police or security, which may be carried out for the security of customers.
- Sale of Alcohol - if you appear to be under 25 O2 will ask you to prove your age in our venues. O2 apologises if this policy causes any embarrassment.
- Due to sound levels, crowd profiles at shows and the facilities at venues, AMG restrict the age of those attending events to children aged 8 & over unless otherwise specified. We do not recommend subjecting children to loud music over a sustained period of time.
- Any ticket holder throwing objects (beer, glasses etc.) will be removed from the building and no refund given. Furthermore, customer details will be provided to the regulatory authorities should an offence be alleged to have taken place.
- Smoking is not permitted in the venue offenders will be ejected.
- If the show is cancelled then unfortunately no replacement or new tickets will be offered to the winner.
The winner must be one of those that attends, tickets are non-transferable