The soulful star appeared on James Corden's 'Late Late Show' and took part in 'Carpool Karaoke'.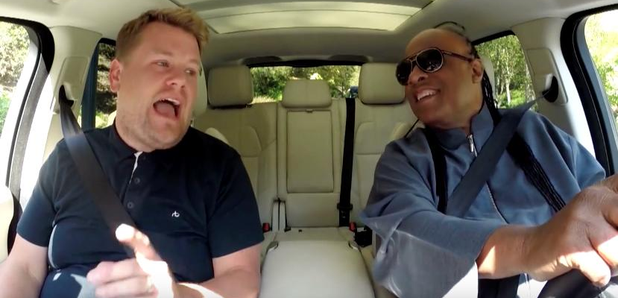 Watch Stevie Wonder sing his hits and attempt a British accent in this hilarious video!
Music icon Stevie Wonder is the latest star to take part in 'Carpool Karaoke' with British TV presenter James Corden and host of the 'Late Late Show'.
The performer takes off the British accent and gives Corden's wife a call to sing 'I Just Called To Say I Love You' down the phone.
"You've just won me so many brownie points with my wife!" Corden tells his musical passenger.
The two indulge in a sing-a-long to some of Wonder's greatest hits including 'Signed, Sealed, Delivered', 'For Once (In My Life)' and 'Supersition'.
Watch the hilarious clip!