Smooth's All Time Top 500: See the whole chart for 2018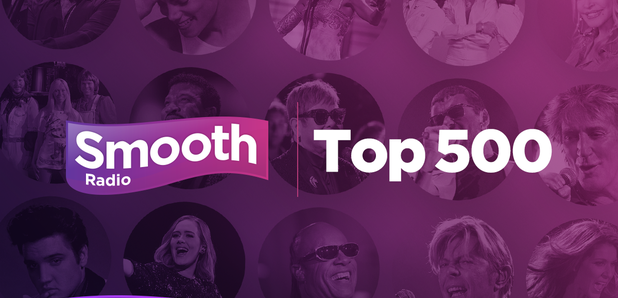 Britain's Biggest Music Countdown is back for 2018!
Smooth's All Time Top 500 continues across the Bank Holiday weekend. Sounds like a perfect soundtrack for a long weekend to us!
The all important number one will be revealed on Bank Holiday Monday just before 6pm.
The full times for the Top 500 are:
Friday 4: 8am to 7pm
Saturday 5: 8am to 6pm
Sunday 6: 8am to 6pm
Monday 7: 8am to 6pm
To follow the chart, listen to Smooth Radio live using the 'Listen' button on SmoothRadio.com, on the Smooth app, on DAB, on your smart speaker or on 97-108 FM.
The full top 500 will also be updated song-by-song right here.
If you miss any of the chart, then you can always listen again to each show by clicking the 'Listen' button on SmoothRadio.com and selecting the 'Listen Again' tab.
Will George Michael reign supreme for a second year in a row? Will a new artist overtake him? You'll have to listen to find out!