What are the best-selling Christmas hits of all time?
5 December 2017, 17:00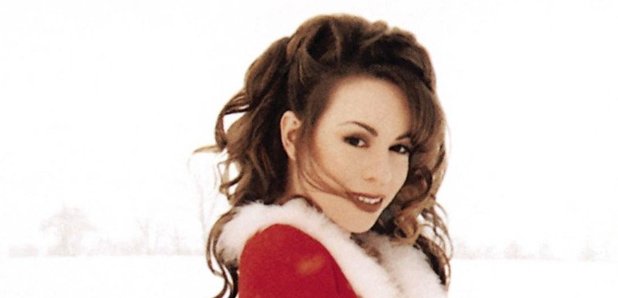 The most successful Christmas singles ever have been unveiled, and it's an intriguing list.
The Official Charts Company's countdown is the top 20 songs released around Christmas, rather than the best-selling festive songs ever.
As most Christmas number ones over the years haven't actually been Christmas-themed songs, it's a list full of undoubted classics, but not very many festive favourites.
Thankfully, this can't be said of the number one song: Band Aid's 'Do They Know it's Christmas' with 3.8 million copies sold.
Queen come in second place with 'Bohemian Rhapsody', which topped the Christmas chart in both 1975 and 1991. Paul McCartney and Wings finish in third place with 'Mull of Kintyre', the 1977 Christmas number one.
Further down the list, Wham!'s 'Last Christmas is at five, while Slade's 'Merry Xmas Everybody' is at 12.
The Beatles feature three times, while Mariah Carey's festive anthem 'All I Want for Christmas is You' is only at 18.
The full top 20:
Band Aid - Do They Know it's Christmas (1984)
Queen - Bohemian Rhapsody (1975/1991)
Wings - Mull of Kintyre (1977)
Boney M - Mary's Boy Child/Oh My Lord (1978)
Wham! - Last Christmas (1984)
The Beatles - I Want to Hold Your Hand (1963)
Whitney Houston - I Will Always Love You (1992)
The Human League - Don't You Want Me (1981)
The Beatles - I Feel Fine (1964)
The Beatles - Day Tripper/We Can Work It Out (1965)
Alexandra Burke - Hallelujah (2008)
Slade - Merry Xmas Everybody (1973)
Tom Jones - Green, Green Grass of Home (1966)
The Pogues and Kirsty MacColl - Fairytale of New York (1987)
Michael Jackson - Earth Song (1995)
Harry Belafonte - Mary's Boy Child (1957)
Band Aid 20 - Do They Know it's Christmas (2004)
Mariah Carey - All I Want for Christmas is You (1994)
Pink Floyd - Another Brick in the Wall (1979)
Spice Girls - 2 Become 1 (1996)