Watch John Travolta join Foo Fighters for a surprise 'Grease' classic
30 April 2018, 12:40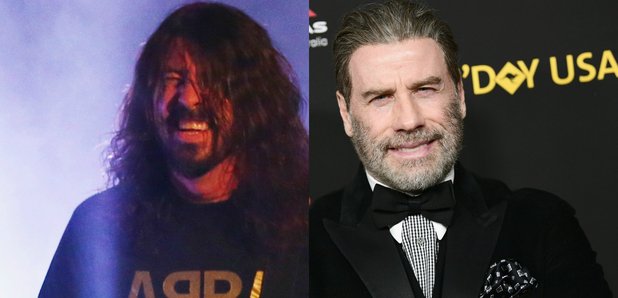 This wasn't the collaboration that we were expecting...
American band Foo Fighters were joined on stage by Hollywood icon John Travolta at the weekend.
As the band performed in Jacksonville, Florida, Travolta appeared on stage during a cover of 'You're The One That I Want' from the Grease soundtrack.
Footage shows Dave Grohl teasing that "it gets better" during the start of the song , before Travolta makes a surprise appearance on stage.
Watch the moment below:
The arrival prompts gasps of disbelief from fans, and John is seen having a brief chat with Grohl, before saluting the crowd and dancing off stage.
"It's too much! Thank you and good night", Grohl joked after Travolta's appearance.
Sadly, there was no singing from John on the night. Now that would we would love to have seen!
Grease marks its 40th anniversary this year. Travolta recently teased that he and his fellow cast members would be marking the occasion in some way later in the year.