The Ultimate Summer Festival for Dogs and Dog Lovers!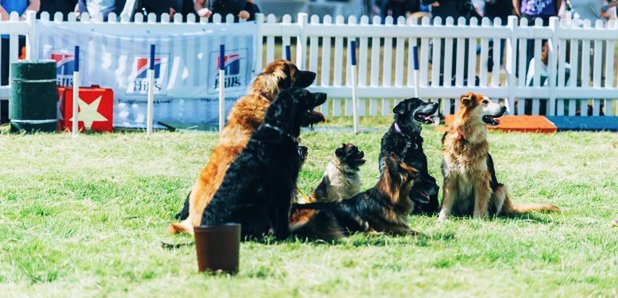 Have you got your summer plans sorted? This year, take the furriest member of your family along to DogFest and give them the best dog's day out ever!
Hosted by Supervet Professor Noel Fitzpatrick, DogFest offers dogs and dog-lovers an action-packed, fun-filled weekend. With even more 'have-a-go' activities for dogs than you can shake a stick at, this year's superb line-up includes Flyball, Dog Diving, Temptation Alley and the ever-popular Top Dog competitions. Also available to try are the Hay Bale Race and have-a-go agility, plus so much more to keep your dog entertained.
Highlights of the festival include the School 4 Dogs arena, The Big Tick Great Dog Walk, and the much-loved Noel Fitzpatrick Live show!
Brand new features for 2017 include a Dogs with Jobs area to showcase the amazing abilities of working dogs, the ROYAL CANIN® Chill Zone, The Big Dog Dig as well as live music on the main stage.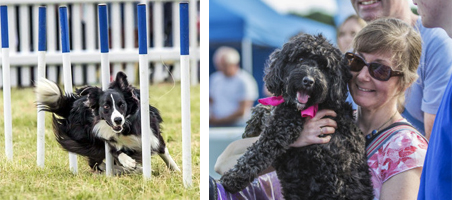 Twice a day, Noel Fitzpatrick will start the Big Tick Great Dog Walk – which is your opportunity to explore the magnificent grounds of Arley Hall. There is no word dogs love to hear more than 'WALKIES', making it the perfect opportunity to get out and about with your dog over the weekend. Brand new for 2017, we are also offering a Sunday morning Doggy Dash, a 5km run around the beautiful event grounds!
As well as all of this, you can get first-hand advice from experts during informative talks, treat yourself to a delicious spread of food, listen to live music, and spoil you pooch rotten!
DogFest is a celebration of the unconditional love between dog and owner, so spoil your furry legged friend this year.
17 - 18 June, Arley Hall, Cheshire