Twopence To Cross The Mersey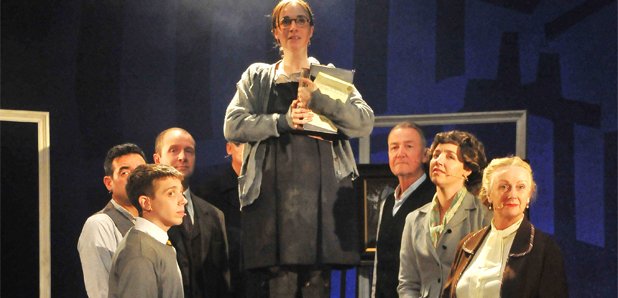 Twopence To Cross The Mersey tells the true story of a young girl and her formerly wealthy family as they are suddenly thrown into poverty during the Great Depression of the 1930s. Leaving behind the nannies, servants and comfortable middle-class life in the South West of England, they uproot their shattered lives and choose Liverpool as the city to restart and rebuild their dreams and fortune.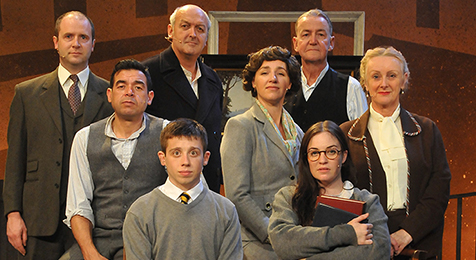 Unbeknown to them however, they are in for a terrible shock. Loved by millions, see Helen's dramatic, moving and heart-warming tale come to life as she and her family are forced to survive in the slums amongst the streetwise working class.
Following a hugely successful tour across Merseyside earlier this year and the announcement of a three-week run at Liverpool's Royal Court Theatre in Autumn 2016, Twopence to Cross the Mersey will now extend its journey to venues across England's northwest and North Wales.
Due to popular demand, Twopence to Cross the Mersey will return to entertain larger audiences In Liverpool for three weeks at the popular Royal Court, which has undergone a multi-million pound refurbishment. Then will continue to six venues in Rhyl, Preston, Southport, Warrington, Stockport and St Helens.
Find out more about this incredible show
Full Tour Listing
LIVERPOOL - Royal Court Theatre 20 September – 8 October 2016
RHYL - Pavilion Theatre 12 – 15 October 2016
PRESTON - Charter Theatre 19 – 22 October 2016
SOUTHPORT - Theatre and Convention Centre 24 – 27 October 2016
WARRINGTON - Pyramid & Parr Hall 28 – 29 October 2016
STOCKPORT - Plaza Theatre 1 – 4 November 2016
ST HELENS - Theatre Royal 7 – 12 November 2016