Win £500 Love2Shop Vouchers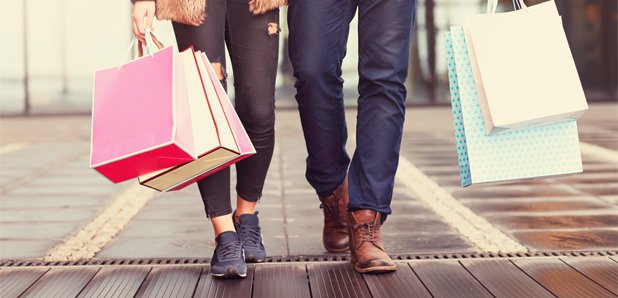 Smooth Radio are teaming up with the GM Bowel Movement to help everyone know just a little more about the bowel cancer screening programme. As well as giving you the chance to get your hands on £500 worth of Love2Shop vouchers!
Knowing more about FREE NHS Bowel Cancer Screening Programme isn't just important for people aged 60 – 74 who are invited to take part, it's important for everyone. Knowing even one fact about bowel cancer and the screening programme means you might just help someone make the right choice to do the bowel cancer screening test, or even help someone spot the early signs and symptoms regardless of their age!

Bowel cancer is one of the most common types of cancer diagnosed in the UK, with 1 in 20 people developing it during their lifetime. When we reach the age of 60, we are 80% more at risk from developing the disease, but we are sadly seeing bowel cancer in much younger people too. The good news is that the earlier bowel cancer is detected, the better the chances of survival. Finding bowel cancer early means treatment is more-likely to be successful with more than 9 in 10 people surviving the disease.
We could reduce our risk of developing cancer by making healthier lifestyle choices:
Not smoking
Smoking increases the risk of many cancers, including bowel. If you smoke, the best thing you can do for your health is to quit. There's plenty of free support and help available from the NHS. Visit www.nhs.uk/smokefree or call 0300 123 1044.
Look after yourself
Being overweight or obese can increase your risk of some cancers. Try to maintain a healthy weight and keep active. Swimming, cycling, dancing, walking! Keeping active stimulates a bowel motion – the more you can do, the better! Try to eat a healthy, balanced diet too, with plenty of fruit and vegetables! Fibre is important as it helps keep your bowel healthy and regular. The recommendation is 5 is good but 10 is better!
Cut down on alcohol
Drinking alcohol is known to increase your risk of some cancers. The more you drink the greater your risk. There is no safe drinking level. By cutting down on alcohol you'll reduce the risks to your health.
How else can you reduce your risk?
Take part in the FREE NHS Bowel Cancer Screening Programme.
Signs and Symptoms:
It is important that everyone knows about the main signs and symptoms of bowel cancer. We all have problems with our insides every now and again, and there is usually nothing to worry about. If you have one or more of these symptoms for three weeks or more, visit your GP:
• Changes in your bowel habits, especially going to the toilet more often or having diarrhoea for 3-4 weeks.
Bleeding from your bottom
A pain or lump in your tummy
Extreme tiredness
Unexplained weight loss
Some people have NO symptoms, which is why if you're aged 60-74, doing your FREE NHS Bowel Cancer Screening kit is important. It could save your life!

For more information on the Bowel Cancer and the FREE NHS Bowel Cancer Screening kit click here