This dancing duo get footloose and fancy free on a giant keyboard!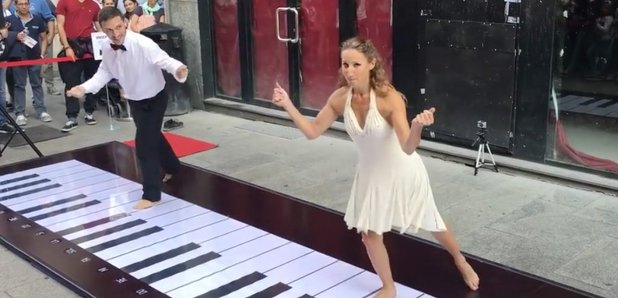 Just when we were proud of ourselves for perfecting 'Chopsticks' on the piano – this couple go and show us up.
The Italian duo from the group 'Il Grande Piano ' dance their way through the Pink Panther theme on a giant keyboard, using just their feet!
The video filmed in their home town of Cremona, Italy has been viewed millions of times around the world and has got us thinking about that famous Tom Hanks scene in the movie 'Big' where he dances on a giant piano.
We know what we'll be asking for for Christmas!
Play
Amazing Dancing Couple Play A Giant Keyboard.mp4
01:12