School's Out And The Sun Is Up - So Go Safe Glasgow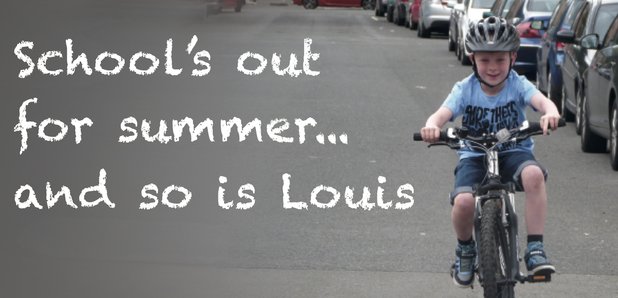 We always want you to be safe on the roads, and now summer is here and the school's are closed, Smooth and Glasgow's Roads Safety Unit want to encourage 'Go Safe Glasgow'.
No school means there's going to be an increase of kids out and about mid week, and you're sure to see them using their time to be out playing in the local community, travelling to see friends and cycling all through the summer break.
So it's really important to ensure that you are aware of children out playing near roads, crossing roads and out on their bikes. No matter the time or the weather please take care, drive safely and look out for children enjoying their summer outdoors.
That's what 'Go Safe Glasgow' is about, making our roads safer.

Sometimes kids make mistakes and sometimes have other things on their mind when travelling, and we all have a duty of care when using our shared road space.
If you hit a child at 40mph, there is an 80% chance they will die. If you hit a child at 30mph there is an 80% chance they will live, so please take care and go slow in our communities this summer. Together we can make our roads safer.
The Go Safe Glasgow Road Safety Partnership brings together a wealth of experience and includes representatives from Glasgow City Council, Police Scotland, Scottish Fire and Rescue, NHS Greater Glasgow and Clyde and Glasgow Community and Safety Services.

Working together to share ideas and explore new avenues of service delivery, but more importantly they all share the same objective – to reduce casualties on Glasgow's Roads and to make our communities safer for all.