A Blue Wine Is About To Go On Sale In The UK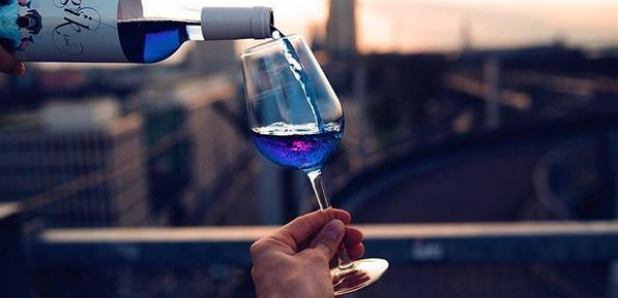 A Spanish winemaker is releasing this rather eye-catching new wine - and you'll be able to try it soon.
For thousands of years we've been quite happy with red and white (and I suppose Rose) wine. We thought, "if ain't broke, don't fix it".
Well one Spanish winemaker thinks having just two colours of wine is a little boring, so they're bringing out a whole new shade - blue!
The wine, called Gik, is made from a combination of red and white grapes that aren't aged. They turn the drink blue using an extract from the skin of the grapes combined with indigo.
That's all very interesting, but how does it taste?
Well, we haven't sipped it yet, but it should be available in the UK soon priced around £8 a bottle, so we might try going a little blue.