Alzheimer Sufferer Whose Carpool Karaoke Went Viral, Lands Record Deal
16 September 2016, 16:00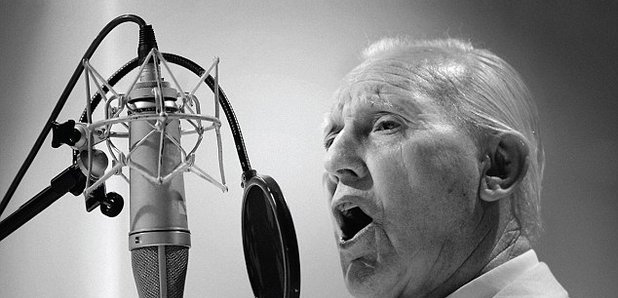 80-year-old Alzheimer's sufferer Ted McDermott has been signed by Decca Records and has a single coming out next week.
Last month, videos of Alzheimer's sufferer Ted McDermott and his son Simon singing in the car went viral.
They helped raise £114,000 for the Alzheimer's Society and now it looks like Ted is going to raise even more money for the cause.
The 80-year-old has just signed a deal with Decca records to release 'You Make Me Feel So Young' sung by Frank Sinatra, with proceeds going to the Alzheimer's Society and his family.
"This is a dream come true not only for dad, but for the entire family," Simon told the Mail Online. "There have been some really tough days in the last few years – especially for mum."
Although Ted has difficulty recognising family members, he remembers the words to many songs. A former Butlins Redcoat, music has always a part of Ted's life.
"Teddy's voice is truly remarkable for any singer, let alone one 80 years of age," A spokesperson for Decca said. "It's a captivating sound, and full of character and experience."
The song, which will be released next Friday, was recorded and mixed at Abbey Road Studios and features 'Quando Quando Quando', the most popular song from Ted's videos, as a B-side.
No doubt a dream come true for Ted and his family!