Heartwarming! Bus Driver Stops To Help Elderly Woman Cross Road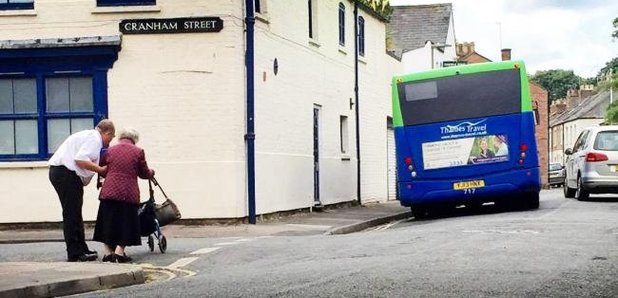 A passerby captured the lovely moment when a bus driver stopped his bus, got off and helped a struggling pensioner.
A moment to put a smile on your face and give you some faith in the kindness of strangers.
Bus driver Mark Adams, 54, was driving his usual morning route on the number 17 service through Oxford when he noticed an elderly woman having some trouble crossing the road.
Many would have driven on, but Mark chose instead to stop and help. He pulled over the bus and went to the lady, helping her slowly cross the road with her zimmer frame and get onboard his bus.
However, some people were less compassionate and apparently beeped their horns at the situation. But, others loved seeing the act of kindness. One of those people was Keith O'Connor, 39, who was passing by at the time. He took a snap of the scene and said the moment gave him such a 'fuzzy glow' that he got in touch with Mark.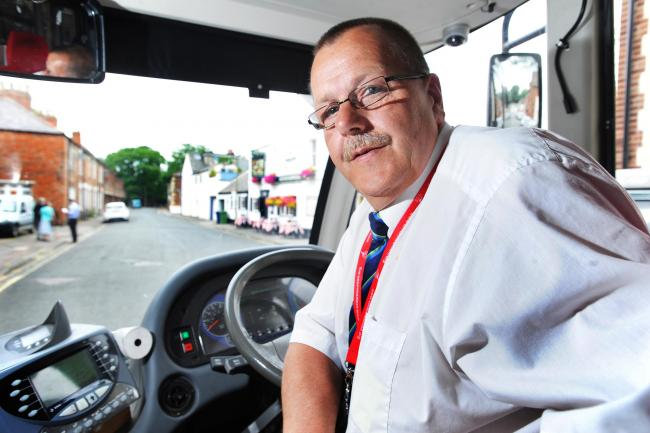 Picture: SWNS
For his part, Mark, who has been driving a bus for 30-years, was humble about his charitable action. Speaking to the Daily Mail, Mark said; 'It was only a bit of courtesy. I pulled over and helped her across the road - it doesn't cost anything. It's just about helping people out on their journeys.
'We took her to Oxford and made sure another lady on the bus took her to a supermarket the other end. I picked her up later and made sure she got home.'
What about the people waiting on his bus you may wonder, well apparently they were quite happy to wait and chat!
Well done Mark! We should all take a leaf out of his book.