Here's An Easy Chocolate Mousse You Can Make With Leftover Avocado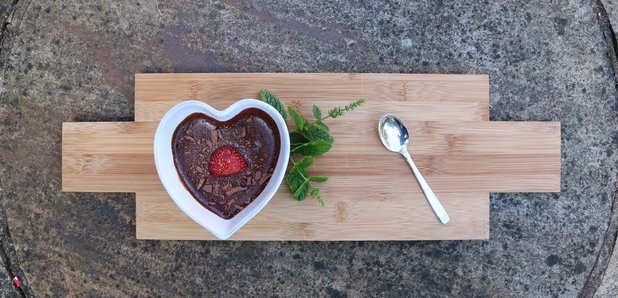 Less than 10 minutes to prepare and no baking required!
Valentines is just around the corner and maybe you've offered to cook a romantic meal for someone and are looking for the perfect dessert?
Or perhaps, like us, you never need an excuse for a sweet treat.
Well we've got a lovely dark chocolate mousse recipe that will also help you use up that avocado sitting in your fridge!
Dark Chocolate And Avocado Mousse Recipe
Serves: 4
Ingredients:
2 ripe avocados
30g of cocoa powder (unsweetened)
80ml of almond milk
2 tbsp of honey
1 tsp of vanilla extract
100g of dark chocolate (70 per cent or higher)
1 tsp of fine salt
Method:
As far as simple chocolate dessert recipes go, this is as easy as it gets. Yet the results are phenomenal!
To make the mousse, simply melt your dark chocolate over a pan of boiling water. This should take two to three minutes.
In the meantime, peel and pit your avocados and place these in a blender with your honey, cocoa powder, almond milk, vanilla extract and salt.
Blend until smooth and then pour the mixture into four cups.
Leave these to chill in the fridge for two hours.