Dad Tries To Dress Baby But Forgets One Crucial Thing
30 June 2016, 14:57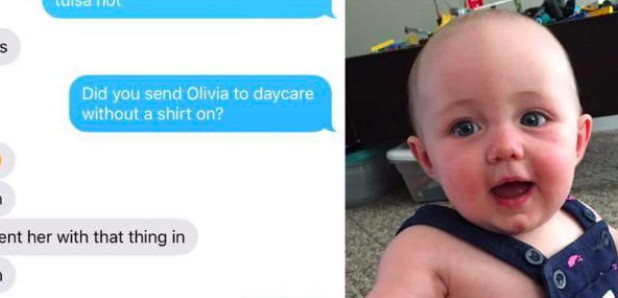 He might not be trusted to dress his daughter again for quite a while!
These days Dads are more hands-on than ever, sharing parenting responsibilities with their partners.
But when it comes to fashion, Dads aren't always in their comfort zone.
Like Jeremy, whose wife picked up their daughter, Olivia from daycare and found her wearing dungarees but without anything underneath.
She texted her husband to see if Olivia should have been wearing a top as well but Dad clearly didn't realise the mistake he'd made.
Dadding lvl100
His wife shared their hilarious text exchange on the site Imgur and many other wives could relate.
Paratroop73 wrote, "Wife was out of town and I took my daughter to daycare with her dress on backwards..on picture day."
While another user called Daerdread wrote "My father-in-law took our daughter to daycare with the onesie snapped outside of her pants."
Oh Dads, what are you like!!