Elderly Woman Finds Five Pound Note Worth £50k, Donates It To 'Help Young People'
20 February 2017, 16:52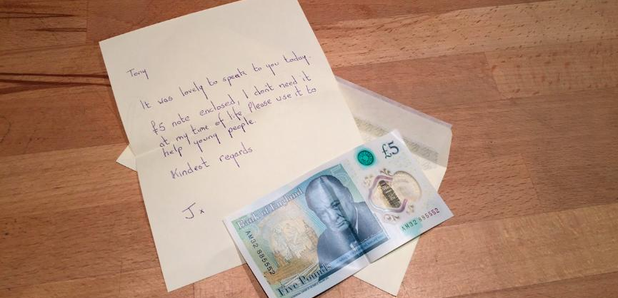 The generous woman decided she had no need for the money at her stage of life.
An elderly woman from Northern Ireland found a tiny picture of Jane Austen on her five pound note that made it worth £50,000.

The engraving, done by artist Graham Short, is one of only four special fivers in England, Ireland, Scotland and Wales.
Instead of redeeming its worth, the woman, who wants to remain anonymous, sent it back to Short and asked him to donate it to charity.
"£5 note enclosed, I don't need it at my time of life," the woman wrote in the note. "Please use it to help young people."
Soon after, Short posted a note on his website to say he was in contact with Children in Need to try and give the note to "a good cause."
What a selfless act!