See The Queen Telling Off Prince William In This Hilarious Gif
17 June 2016, 10:16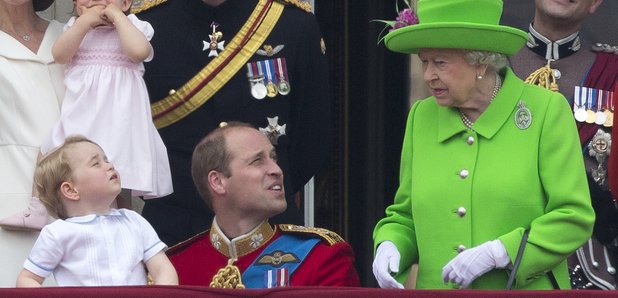 Because everyone gets a telling off from their nan every now and again...
We've all been there - you do something out of line at a family do and an elder member of the clan tells you off for your behaviour.
The Royal Family is no exception.
At last week's Trooping the Colour ceremony, The Queen scolded Prince William for behaviour she found less than acceptable.
William knelt down to speak to Prince George but perhaps The Queen felt he was down there for too long and nudged his shoulder to urge him back up.
The moment was spotted by US journalist Brandon McGinley who turned it into a hilarious Gif!
Come for the queen scolding William, stay for the George facepalm. pic.twitter.com/etvmofiU5m

— Brandon McGinley (@brandonmcg) 15 June 2016