We Went To See 'Harry Potter And The Cursed Child' And Here Are Our Thoughts
2 August 2016, 17:30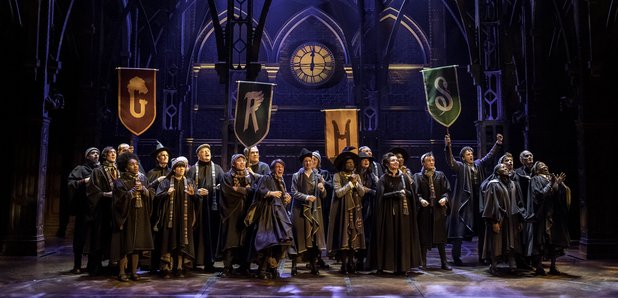 Smooth presenter and theatre boffin Paul Phear was lucky enough to attend the press night of the Harry Potter play. Despite his little knowledge of the books, he was left mesmerised!
Both my daughters were Harry Potter Kids. They devoured each new volume within days of publication and even today they are excited when one of the films pops up on TV.
Their lullaby was Stephen Fry's extravagant audio-book reading and of course, I took them to see the films. (Until the third one when thankfully they were old enough to go alone!)
You see I should 'fess up that all the wizardry business left me totally uninterested in young Harry. I did take a stab at the first book, but felt I should be reading it to someone and gave up after the first few pages.
When the unexpected invitation arrived to see the new stage version, I wondered whether I would finally 'get' what so many others obviously do? You (as did I) probably have many questions about this massive theatre event, so I'll try to answer the ones I've been asked most often...
Where and what is it?

Perhaps the biggest star of the show is the gothic looking Palace theatre in London's West End.
The marbled foyer and winding staircases make a perfect setting for Potter's continuing story. Seats are pretty comfortable for a Victorian era theatre, but their bums were undoubtedly smaller. I mention this because you and your seat are going to be old pals after five hours of drama over two consecutive nights or one epic all-day matinée and evening show session. It's a two-parter you see, and yes that means investing in two sets of tickets! Potentially that's a lot of Gringotts*.
It's not a musical, as some have assumed it would be, but there is specially composed mood-enhancing music and sharply choreographed movement which keeps the action flowing. Joined creator JK Rowling has enlisted two experienced dramatists and a leading producer to get it to the stage, and it shows.
Goodness knows how much rehearsal time was needed to get everything in order.
I was never bored and there are a surprising amount of self-referential laughs.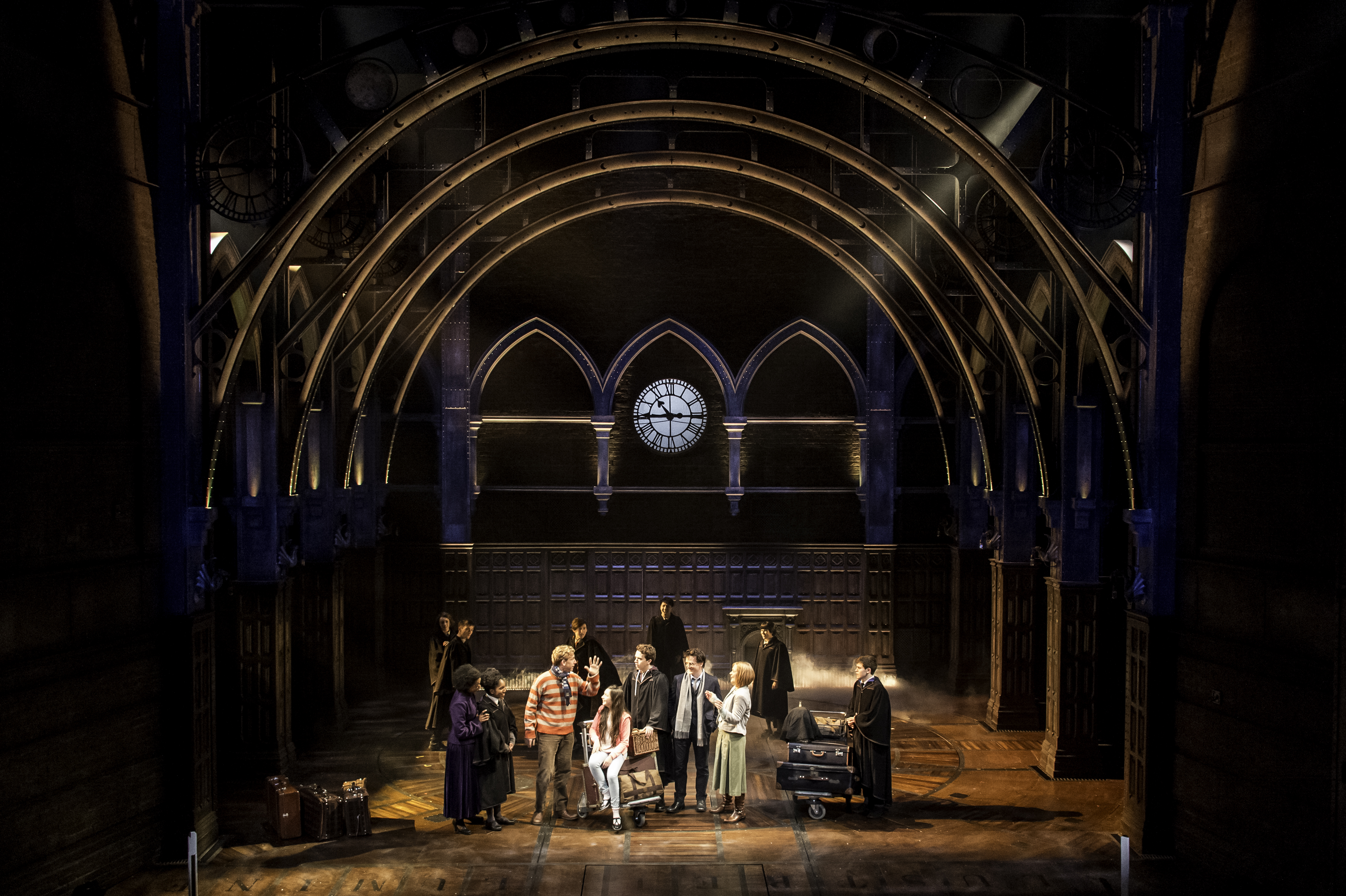 Is it worth all that money and time?

A resounding yes. I think the memories that you and any lucky children who see the story unfold "right before your very eyes" will remain within you longer than say a short weekend away.
Well crafted stage magic beats screen CGI hands down and there's so much of it here.
Characters appear, disappear, transform, levitate and even seem to be in two places at the same time. My jaw actually dropped at some of the staging and this theatre nerd loved the fully rehearsed stage crew who in the upstage dark swirl black cloaks around props so they seem to melt away, before being whisked off into the wings. Beautiful work.
The set is hugely effective, and you'll be amazed how much can be achieved with some old suitcases.
What happens?

I'd be lynched if I gave away much or even a hint – we are often reminded to #keepthesecrets. Of course, many will have read the manuscript which went on sale recently but I'd say to try to avoid. Too much knowledge will diminish your experience of being in an audience who react with cavernous gasps when the authors detonate their plot bombs. I feel it's safe to say that the themes of parental heritage and figuring out who you – and your friends – really are, loom large.
The scenes between Harry, now 37 plodding away at the Ministry of Magic, and his teenage son Albus held most dramatic interest for me. The cliff-hanger at the end of the first play will have you desperate to come back for part two, and I'm saying nothing more about that...
Who's in it?

It's a huge cast of 42 performers who bring a wealth of dramatic experience.
I especially loved Noma Dumezweni as Hermione. She has an aura that demands your attention.
Everyone in this staggeringly ambitious production appears to be working at the top of their game, perhaps with one wary eye on the possibility that what they are creating today will be enjoyed for many years to come. After all, this venue has form in long running hits. Les Miserablés played for 19 years and is still going strong further up Shaftesbury Avenue. I am certain that this is heading for similar stellar success, not just in London but all over this Potter-mad world.

While I'm not going to be picking up the books any time soon, it does seem to me that JK Rowling's vision of the ordinary existing alongside the magical has never been better or more thrillingly realised.
In short, The Cursed Child is a wholly satisfying theatrical event that will mesmerise muggles** and Potterheads alike for decades to come – perhaps forever. Now all you have to do is try to get tickets. It's sold out to May next year with a further 250,000 released on August 4th.
Good luck!

*wizarding world money
**non magical humans.