Brits Have Been Making Spag Bol ALL WRONG, So Here's The Right Way
13 October 2016, 10:01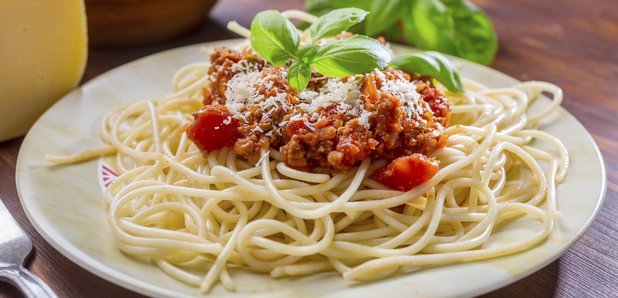 Antonio Carluccio is setting the record straight.
We've been making spaghetti bolognese all wrong, according to the owned of Carluccio's.
Antonio Carluccio has heavily condemned us Brits for our use of herbs in the dish, which is almost sacrilege.
Apparently the dish as we know it, doesn't even exist in Italy!
"In Italy, it is tagliatelle bolognese, with freshly made tagliatelle and bolognese without any herbs whatsoever," the Carluccio bigwig said at the Cheltenham Literature Festival.
"When you (Brits) think Italy, you start to put oregano, basil, parsley, garlic – which is not all right."
OKAY OKAY, WE GET IT!!
Luckily, Mr. Carluccio has shared the recipe for the 'correct' way to make a spag bol on his website, so next time, you can give this one a go...
Source: http://www.antonio-carluccio.com/Tagliatelle_al_Ragu_Bolognese