Irish Mam Joins Family Whatsapp Group And Her First Message Is Brilliant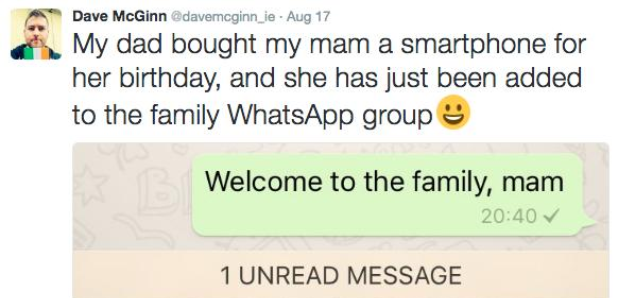 This Irish Mammy tells it like it is.
When Dave McGinn's Mum got a brand new smartphone for her birthday, he swiftly added her to the family Whatsapp group.
He welcomed his mother, Rita to the group and her response is brilliant.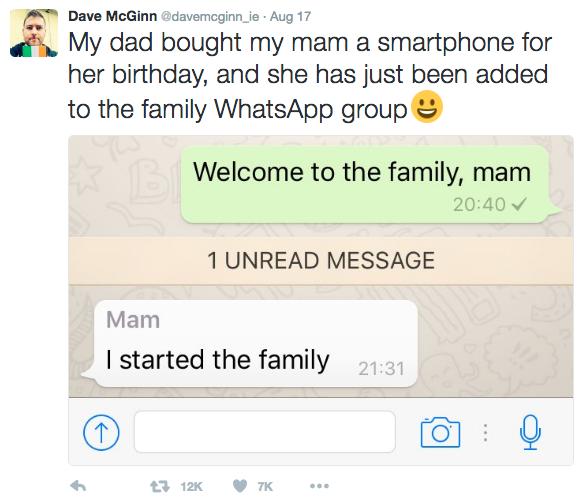 An absolutely brilliant comeback from Dave's Mum who doesn't need to be welcomed into the family she created.
The tweet quickly went viral and began trending in many parts of the world including Malaysia and Kenya.
People began congratulation Dave on what a "legend" his Mum is.
@davemcginn_ie @DearbhailDibs My mam has had €7 credit on her phone since 2013. Your Mam is way ahead of the curve.

— surreyspinster (@surreyspinster) 17 August 2016
@davemcginn_ie your Mammy rocks! And right she is lol

— Deirdre McNelis (@adhesiongirl) 17 August 2016
Brilliant!