Is This The Best Animal Selfie Ever?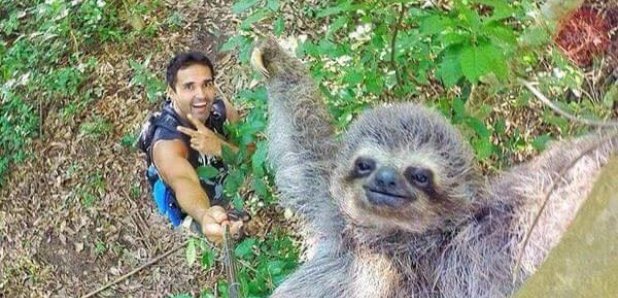 A tourist took this incredible sloth selfie that has gone viral online.
Nicolas Huskar was on a walk in the woods when he saw the laid-back sloth hanging around up in the trees.
If ever there was a call for a selfie stick, this was it.
He managed to get the stick up to the sloth's height and as he took the snap the furry poser kindly raised a claw to the camera.
The image has been viewed millions of times on imgur and shared by thousands. We think it's so good that it might have single-handedly saved the reputation of the much ridiculed selfie-stick!
View post on imgur.com