Loose Women Presenters Reveal Body Positivity Photoshoot
2 May 2017, 12:26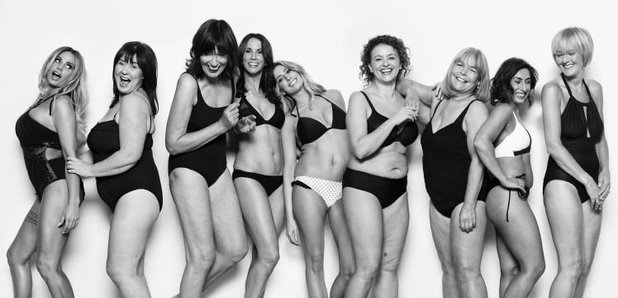 Nine presenters from the daytime ITV show posed in swimwear to send a message about loving yourself to women everywhere.
The black and white snap was taken by singer and photographer Bryan Adams.
Janet Street-Porter, who is 70, said they were sick of seeing women "airbrushed to perfection." As she brilliantly put it, "normal is perfectly fine."
Mother of five, Katie Price, 38, said it was about self-acceptance: "We're all imperfect, all bodies tell a story. I don't regret any of it. Everyone should embrace who they are. At the end of the day you should be loved for who you are."
Coleen Nolan, 51, said she had problems with her self-image that stemmed from her uncle calling her the heavy one.
But she said after years of battling with her appearance, she had changed her outlook: "I've decided life's too short to spend it on a yo-yo diet, I've made peace with the way my body looks and, quite frankly, I like cake just a little bit too much!"
The shoot was part of a promotional push for a new show called Body Stories and also saw Andrea McLean, Stacey Solomon, Nadia Sawalha, Linda Robson, Saira Khan and Jane Moore confidently show off their physiques.
Nadia summed up powerfully what the shoot was all about: "I wanted to practice what I preach to my daughters.
"What the hell does it matter what we look like as long as we are smart, brave and kind?"